September 27, 2017
Digital or vinyl? This seems to be the main issue that divides millennials today. Of course, this is referring to the debate on which of the two sound better. Regardless, it was that time of year again: The San Clemente High School Record Show. Last Saturday, the Triton Center was filled to the brim with a wide variety of vinyls, CDs, and even cassette tapes, all from a large collective of local shopkeepers. It was quite interesting this year in particular, in fact, I ended up splurging most of my money to buy five records myself, most of which were pop vinyls from the 80s.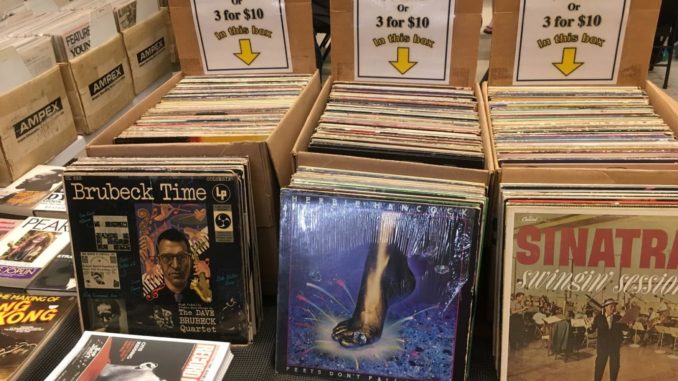 As mentioned before, there were plenty of sellers from across Southern California. Heck, some even made the trip from Hollywood to display their content in our quaint town. Moldy Toes and Power Plant records, San Clemente's two primary record shops, were also present that day, bringing their plethora of items with them.
Thanks to the signs and fliers around town, the show wasn't empty or quiet at all. In fact, there was a whole range of people who attended the show, from students to adults. Several familiar faces came to browse that day, including my co-editor, Lucas Henkel, as well as sophomore, Caeydn Mander who said, "This is my second year going the record show at the school. My favorite record shop (Power Plant Records) was there. The place was crowded and the vendors were polite."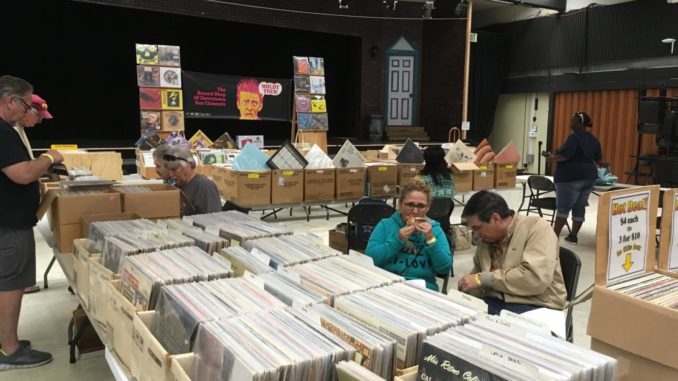 There was something for everyone to find: pop, punk, alternative, goth, classic rock, metal, soundtracks, you name it! What was perhaps more fascinating than the music being sold were the people themselves. It's so intriguing to see how many adolescents minds are still fascinated and interested in keeping these beautiful relics alive. Not only that, but it was incredibly interesting to spot the several musical sub-cultures these people had: punk, goths, metalheads, and more.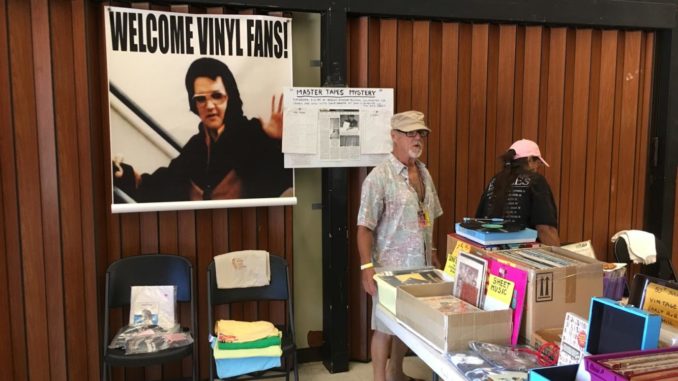 But I think what gave this show its final touches, was the knowledge that it served as a fundraiser. All of the entry-fee proceedings went directly to the school's music program, Triton Music Art Club (or TMAC for short). As an involved band student, I know how costly–let alone stressful–it can be to fund and maintain the program. Instruments need repairing, uniforms need cleaning, something always needs something! It such a major distraction since it keeps us from achieving a very simple goal: Students playing music.
Senior and TMAC member, Olivia French gleefully explained "The record show was a complete success! It was a great fundraiser for the music department. My mother and I managed the tickets at the door and it was cool to see all sorts of people."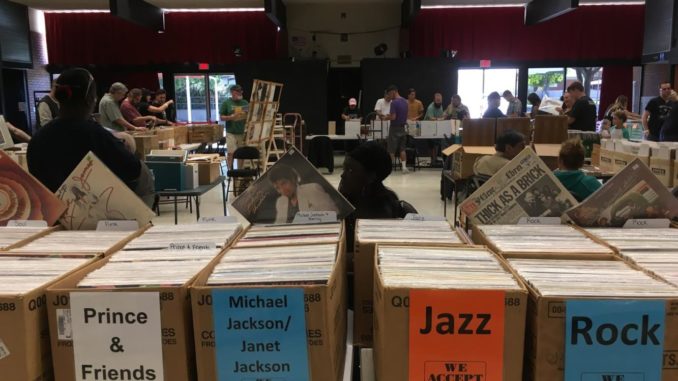 The proceeds will certainly help ensure a positive future for both the program and the students involved. I shall certainly be expecting the next record to make its resurrection in next spring, with anticipation!