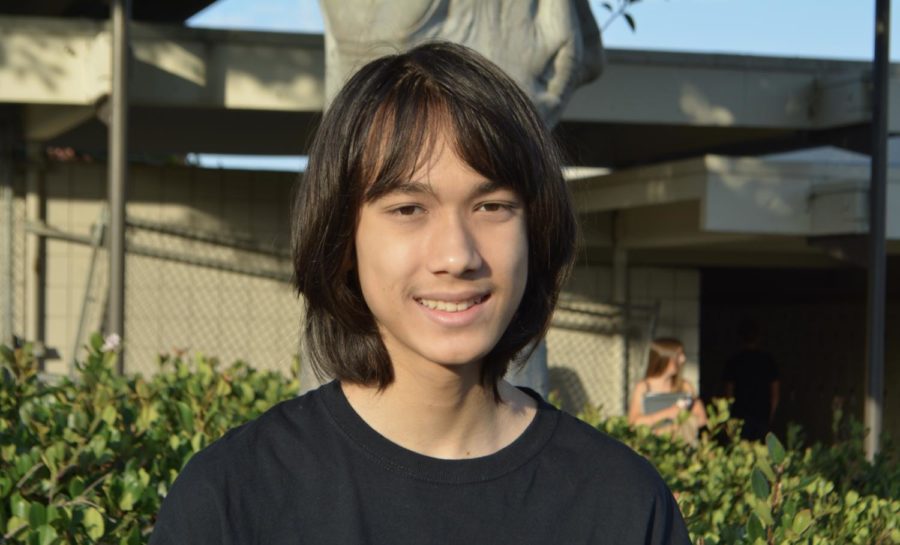 My name is Lucas Henkel, and I've decided to join newspaper for my senior year. The reason why senior year, is because it gives me the opportunity to leave a lasting opportunity to leave a lasting memory of my time here at San Clemente High School (as well as an opportunity to gussy up my college application, but that's beside the point).
There's a lot of interesting things going nearly everyday when it comes to arts and entertainment, however I was admittedly disappointed with the lack of coverage in comparison to sports and other events, especially since I write movie reviews every now and then as a hobby. Because of this, I have taken the liberty of taking on the role of editor for Arts & Entertainments, in hopes that I can bring a little more life into the section, and hopefully increase peoples' awareness about movies (new and old), and perhaps even games.
In my spare time, I like to make YouTube videos, play video games, fiddle around with vintage synthesizers digitally, and do a little bit of writing. Perhaps one of these days, I can post one of my stories for you fellow readers sometime this year if the opportunity arises. I also enjoy the dankest of dank memes, because who doesn't like a little lenny face in their lives: ( ͡° ͜ʖ ͡°)
Check out some of my articles!