By: Lucas Henkel | Arts & Entertainment Editor
March 7, 2018
I'm pretty sure everyone has a sweet tooth. Now although there are different candy stores around the city that can help satisfy that craving of yours, such as See's Candies and the Rocky Mountain Chocolate Factory, it still just isn't enough. If you're looking for a specific treat, or just want to try something a little different, hop on down to Del Mar and check out Rocket Fizz!
I'm pretty sure everyone's heard of Rocket Fizz by now, but for those of you who are new or oblivious, Rocket Fizz is a little candy shop on Del Mar that is chock-full of both familiar and obscure candies for everyone to enjoy. From Haribo gummies to Milka bars, you name it, they've–probably–got it.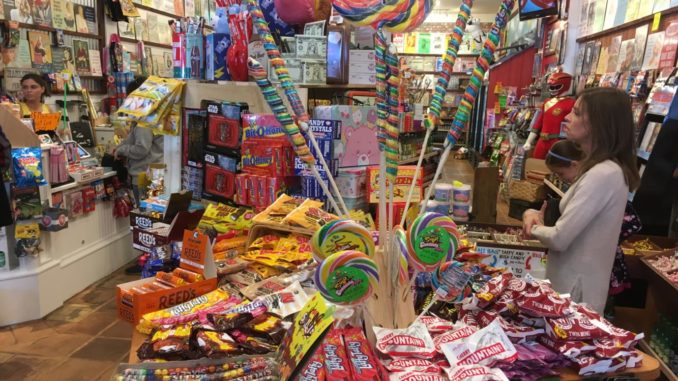 Not only is there a wide selection of packaged candies, they've also got a massive saltwater taffy bar with just about every flavor you could image. That's not an exaggeration- they've even got odder flavors like rum and buttered popcorn if memory serves me well.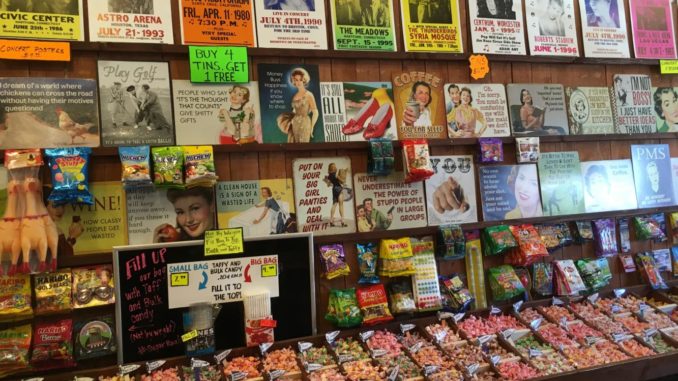 Of course, candy isn't the only thing this store specializes in. The store also has a surprisingly large soda pop collection in stock. Here, you can grab a classic styled sarsaparilla, but also some incredibly weird drinks as well, such as ranch flavored soda, and even imported Japanese sodas. Rocket Fizz even has a stock of novelty joke items, like fake poop and rubber chickens. Pretty much what you'd expect from a typical gag shop.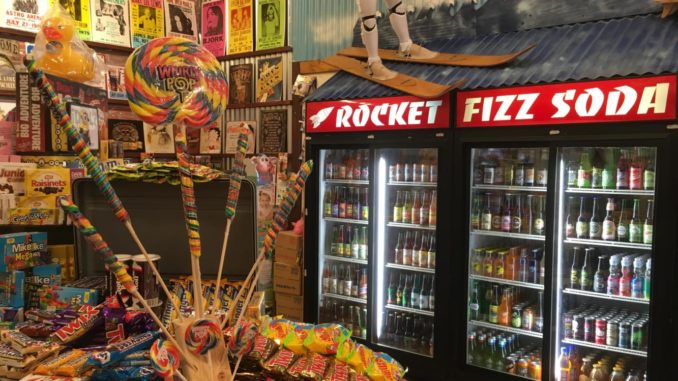 On top of all this, Rocket Fizz sells tons and tons of nostalgia inducing posters and metal plates that you can put up for display in your home. Most notably, this includes 50's styled artwork and music concert posters of the past. From David Bowie & Nine Inch Nails, to Madonna.
But honestly, there's simply too much going on in that shop that I simply can't cover it all in an article. It's just one of those things that you have to see to believe it. "It's like a freaking candy heaven!" says Cheyenne Hunter, a local San Clemente High School sophomore. "They've truly got everything in there!"
Fellow sophomore Tyler Tracy concurs with this statement, "I go to the place quite frequently, and I usually end up buying one of their packs of fizzy soda-flavored candy. It's literally the only place I know that sells them."
So head on down to Del Mar today and visit Rocket Fizz! Jut be sure to bring some extra cash with you though, their prices can be a little hefty–like every candy store ever.