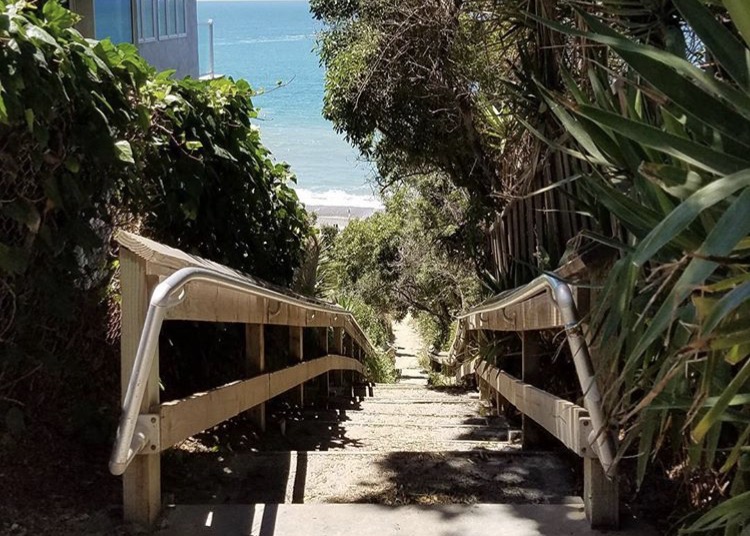 By: Corrin Hurst | Writer
March 9, 2018
San Clemente is located along Pacific Coast Highway, and with so many beaches available, there are some serious opinions on where to go to soak up the sun.
This year, Lausens, also known as Lost Winds, was voted San Clemente's most popular beach.  This beach is well known for its "volleyball, surfing, and for most others, tanning" senior Maddi Olguin says. Most holidays, the beach is completely covered, towel-to-towel with people you may have just met. You can't really blame them – Lausens is located perfectly in between the pier and Calafia, making it right in middle of three snack shacks. The shacks offer a variety of places to eat, depending on what kind of food you're looking for. To get down to the beach, there is a secret staircase that only most locals know. Otherwise, Lausens is reachable by walking from other beaches.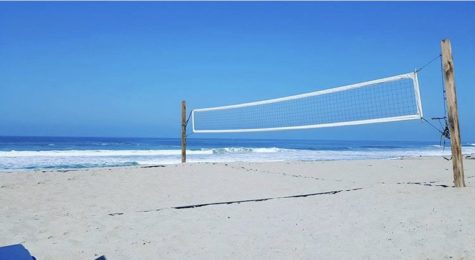 Lausens consists of two volleyball nets that stay on the beach, as well as benches and of course, plenty of sand to lay on. And, there are often killer waves that are breaking there. Senior and surfer Jared Bernier explains, "To surf, San Onofre or Doheny are usually the go-to beaches. But if Lost Winds is firing, then it's most likely going to be a good time, especially because all my friends are somehow always down there before me. I like to surf alone and all, but it's even better when I can share the experience with more people."
So there you have it – if surfing, tanning, swimming, volleyball, or any other beach activity seems remotely relaxing or interesting, then Lausens beach is the number one recommended beach to go to. Head on down and if you can't find it, you can always ask a local.