By: Shay Hefft | Sports Editor
January 30th, 2018
On Friday January 26th, San Clemente High School hosted their very first Oscars. The Oscars was hosted by Seniors Nabil Shull and Trey Russell and featured students from winter sports teams, clubs, and the dance team. Trey says, "We've never had winners or even a competition for that matter, so having our teams compete, it felt like friendly fun. Being amidst all of the competition as a co-host, I felt honored to address each team's success. All in all, the event was well conducted by our student body, and really started off the second semester on the right foot." The rest of the students and staff watched the performances in awe and cheered for their favorite groups, in hope their team would win an Oscar.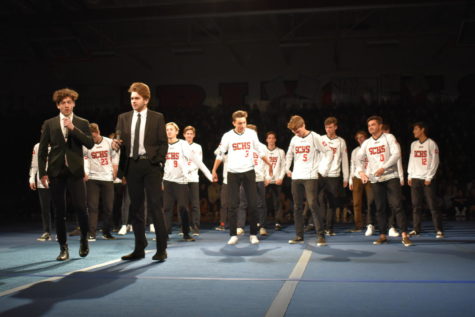 The show started with the cheer team's performance, followed by the boys soccer team. The boys danced to a combination of "Replay" by Iyaz and "We Get Turnt Up" by Team Twin. With their stellar performance they received the first Oscar of the night for "Best Dance Performance." Senior KC Smith says that he "was a little nervous knowing I had to perform my dance, but overall super happy to do something in front of a huge crowd with my brothers."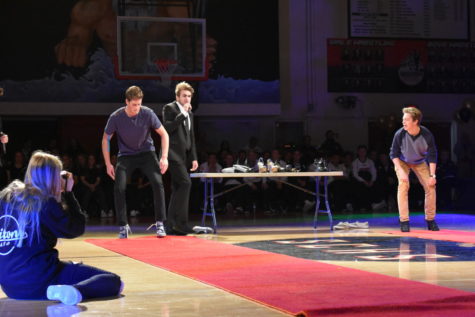 Getting ready for a night at the Oscars is a long process. A woman's heels can be a struggle to wear down the red carpet and a man's tie is complex! During the show, there was a battle between the classes to see which man could run down the red carpet the fastest, and which girl could get the proper tie on him in time. Tbe first round (freshman vs. sophomores) the freshman advanced to the finals. Then  the seniors won the next round and advanced to take on the freshman in the finals. In the final round, the freshman took the win and showed everyone they knew how to walk in heels the best.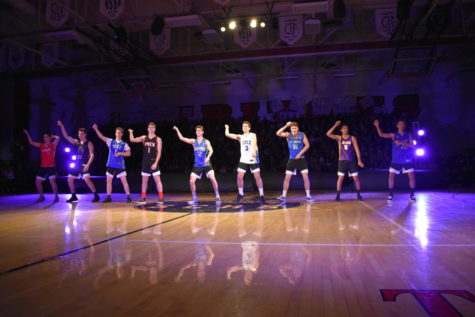 The other teams that performed or showed a film included the Dance Team, Girls Soccer, Boys Basketball, Girls Basketball, Film Production Class, Team Zissou, and the upcoming Battle of The Classes! The SCHS Dance Team, as usual, had an amazing performance leaving the entire audience going crazy! Girls Basketball's video won best film in the first show. Team Zissou's video informed the students of the Just Water that was being sold at SCHS for a week.
Overall, the Oscars were a great success. They were entertaining, informative, and competitive. Hopefully, San Clemente High School will be hosting another Night at the Oscars next year!