By: Claire Vlasic | Writer
January 30,2018
As 2018 takes way, schools events become an important process in keeping the new year fresh and fun. Winter formal took place this past Saturday the 27th  at A/V Irvine, full of students with happy faces and fancy fashion as they danced the night away. Everyone knows that for the ladies, dressing up and taking pictures is always exciting, and the men may even secretly enjoy this process as well… so here are some eye catchers from the evening.
"Girls Just Wanna Have Fun"- Elise Lauricella, Jasmine Riggs, Zoe Billy, & Jackie Tordone.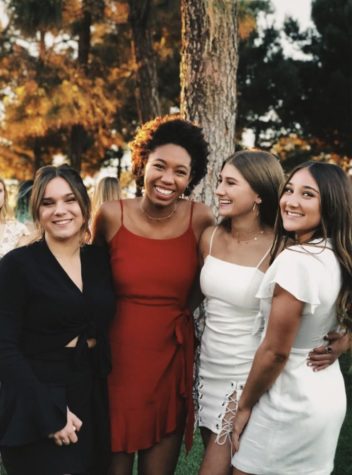 2. "Elegant & Neutral"- Cade Mills & Bella Rofsky.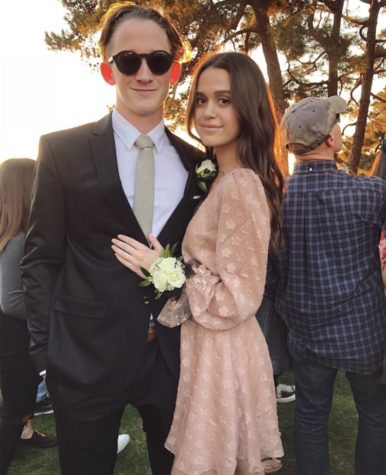 Bella Rofsky shows off her elegance in a long sleeve light pink dress and mentions that she,"wanted to have long sleeves because shes never had a long sleeve dress at a dance before and thought it would look fancier considering the event."
3. "Sister Fun"- Katelyn Ostrander & Camryn Ostrander.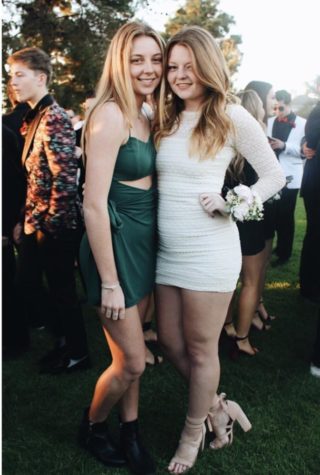 "My sister and I have pretty different styles so it is always fun dressing up with her and taking pics." – Camryn Ostrander.
4. "Keepin it Classy"- Tierzah Truman & Connor Haddad.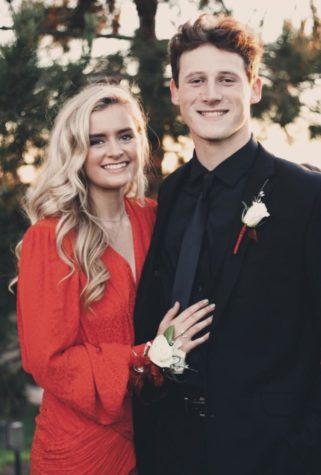 Tierzah Truman always keeping her fashion up to date, never fails to make a stunning experience. Truman explains that she was, "Going for a 70's type look with her hair and dress combination, but wanted to make sure that she kept it classy while doing so".
5. "The Boys"- Sean Turcotte, Nabil Shull, Keith Jones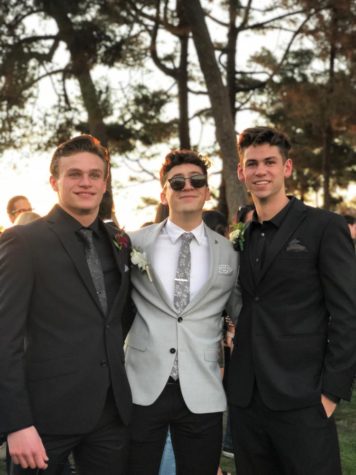 The boys are seen wearing the all original suite and tie and Sean Turcotte explains that he,¨ kept it classy with a pin striped suit¨.
It's always a thrill to get dressed up for the night and have fun dancing, talking, and making memories with your closest friends. Whether its a tight or loose dress, a tie or a bow tie, at the end of the night it doesn matter whose fashion showed the best as long as everyone had a good time. School dances help bring the school together to celebrate and take a step back from scholastics. The formal fashion really picked up its games this year, so good luck to next year's seniors! Lets see what you've got!