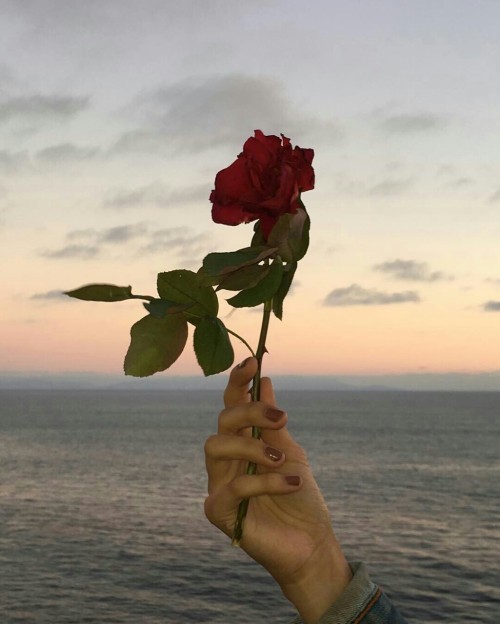 By: Gavin Kelleher-Marciello | Editor in Chief
February 14th, 2018
Once a year on February 14th, heart-shaped balloons flood grocery stores across the nation; cards with cheesy quotes pile up onto each other, and anyone who isn't totally and completely in love feels like shit.
Valentine's Day is a scam. As much as we all love getting flowers, a soft kiss on the cheek, and being told how perfect we are, this holiday is created to sell things. Chocolate, flowers, teddy bears, all things that eventually will end up in a landfill.
Valentine's Day is disguised as a holiday to celebrate love, which in theory is an awesome thing to celebrate. But what it has become is a consumer catastrophe and the ultimate smack in the face to singles all over the world.
Senior Renee Malone gave some insight on Valentine's Day this year.
What do you think about love?
I think love is special, if it's with the right person. I feel that a lot of times high schoolers are obsessed with the thought of love, enough that we fabricate what we think love should be like.
What do you think Valentine's should be like?
I think Valentine's should be a day where couples celebrate each other, and having each other. Even if there's no flowers and chocolates involved, it can be a day to welcome love into our lives.
Have you ever felt disappointed on Valentine's Day?
After recently breaking up with my boyfriend, yes, but I don't think anyone should be crushed if they don't have a Valentine.
If you could give anyone, single or in a relationship advice about love what would you say?
I would tell them to not worry about society's perceptions of what love should be and do your own thing, whatever feels right to you. If you're in a relationship, than enjoy it and celebrate it, but if you're not don't worry about it, the right one will come along eventually. For now, eat your favorite ice cream and watch whatever you want on Netflix, make Valentine's Day a day for you!
The true irony of Valentine's Day is that we should be celebrating love everyday. The epitome of love shouldn't be expressed through consumerism. Being in loven is awesome, but its not limited to significant others.
Take Valentine's Day as a day to love your friends, your dog, family, all the people and pets that make life worth living. If you happen to be in a relationship remind that person everyday how much they mean to you, there is never too much love.
To avoid the pain and scrutiny of this national holiday, make sure you spend some time realizing the real things that matter. Fall in love with yourself. Whether you are single, in a relationship, or it's complicated, know that today you are worthy of self love. The most powerful form of love comes from within. When you take care of yourself, that love will overflow and everyone around you will feel it.
You don't need Valentine's Day to feel valid or loved, know that you are loved and this day shouldn't make you feel any other way.