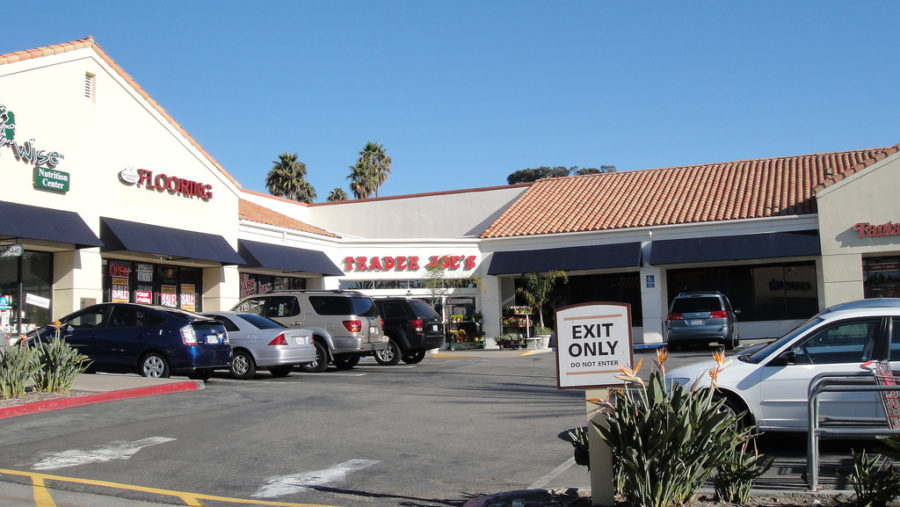 By: Jason Keany | Media Editor
March 12, 2018
In San Clemente, California, there are many options when it comes to shopping for your family; however, only one all-purpose store can take home the bacon. Enter, top grocery store in San Clemente: Trader Joe's.
Located in the heart of San Clemente known as Forester Ranch, Trader Joe's stands proud as our number one pick for getting your fake oreos and cat cookies. Nestled in between the bank and the closed movie theater, you are bound to get stuck in the parking lot for an hour, but don't fret! It is all worth the wait.
As soon as you walk through the sliding door you are presented with a heavenly experience of employees with Hawaiian shirts and shelves filled to the brim with a variety of foods that are almost always organic. Wait! There's more! At the check out stand you will encounter those Hawaiian shirt wearing patrons of goodness who are some of the nicest employees you will ever meet. A solid 10/10 from us, here at the Triton Times news room. Well done Trader Joe's, well done.
We aren't the only ones who love this shoppe of goodness, junior Layna Hathaway talks about Trader Joe's having ¨literally everything¨ and having ¨really good snacks¨. Graduated student Matthew Keany says that he ¨never actually went to Trader Joe's, but whenever I ate peoples snacks and said they were really good, they told me 'oh yeah that was from Trader Joe's' so it must be amazing.¨
Trader Joe's, we salute you, whether supplying late night snacks, or a healthy option that is tasty, you always come in clutch.