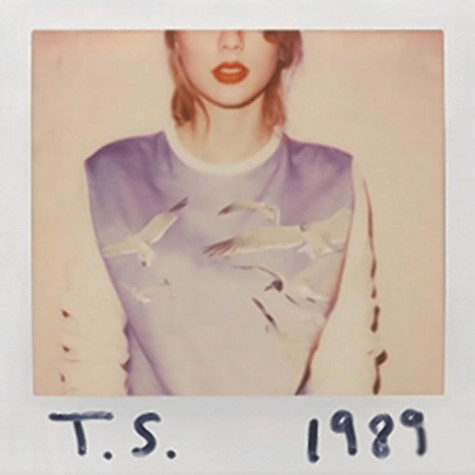 By Zoe Pattin | Newspaper Contributor
November 17, 2014
Though a country starlet at the beginning of her career, singer/songwriter Taylor Swift has at last made her final jump into the popular music genre. This move was inevitable, as her four previous albums gradually declined in fiddles, banjos, and her famed acoustic guitar and were replaced with synthesizers, catchy hooks, and dance-oriented beats. Now in 1989, Swift portrays an '80s pop style that still captures her own classic personality.
With the help of well-respected music producer Max Martin, Swift accomplished the perfect carefree, lets-dance-like-no-one's-watching vibe throughout the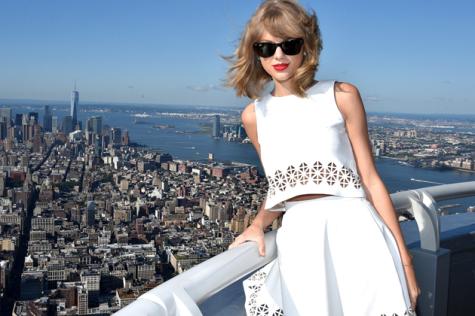 record. 1989 starts off with the track "Welcome to New York" where she sings about the wonder of the big city and in her own personal twist, how it's about time she's moved there despite at one point swearing against it. Next comes "Blank Space," the second single off the album, showing her outlook on love ("It's gonna be forever, or it's gonna go down in flames), followed by "Style," a track that encompasses Swift's appreciation for anything vintage and classic, singing "You've got that James-Dean daydream look in your eyes."
Flash forward a few tracks and you come to her first single off the soundtrack, "Shake It Off." Explicitly known for writing about her numerous romances, Swift turns to the critics for the inspiration of this song, sending the message that "people can say whatever they want about me…[but] whispers behind your back don't define you." Soon the album gets to her first slow number, "Wildest Dreams", a seductive call for her one-night lover not to forget her, "even if it's just in your wildest dreams".
Next you hear "How You Get the Girl," a perfect blend of her old acoustic sound and new disco accent. The record wraps up with "Clean," where she breaks out her most thoughtful lyrics, like "You're still all over me like a wine-stained dress I can't wear anymore" and "…rain came pouring down when I was drowning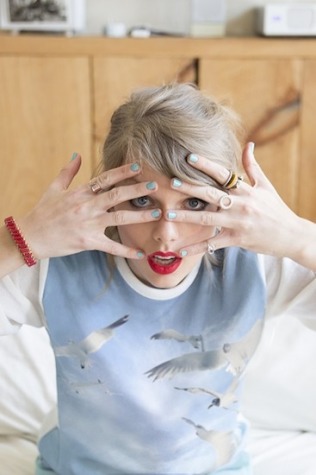 and that's when I could finally breathe," for a Taylor Swift album is nothing without one of her beautifully-worded power ballads that makes you want to rip your heart out.
Though an entirely new ground for Swift, ditching her old, unique country-pop hybrid style for that of pop, she has proved that she can accomplish anything she sets her mind to, slaying the charts with 1.3 million copies sold the first week, beating Eminem who previously held the best album sales week when he released The Eminem Show (2002). As every great song goes, it's based off real-life experiences. 1989 is Taylor's collection of stories about "coming in to your own, and as a result…Coming alive." She's done so in a completely new way, but still her, because no one comes close to the whimsical yet powerful style that is Taylor Swift.