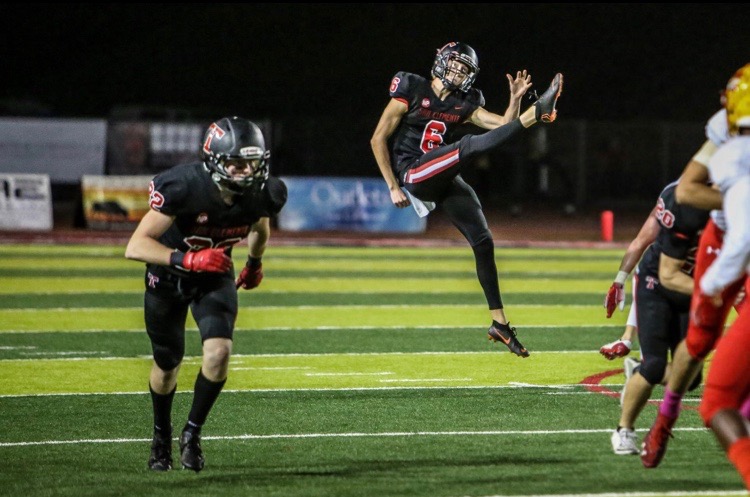 By: Hanna Farnsworth | Writer
Growing up in San Clemente his whole life, Charlie Bein has been dreaming of a time when he would be under the Friday night lights at Thalassa stadium. An athlete his whole life, playing everything from football to baseball, and various sports in-between; however, football has always been his passion. According to Bein, he has been "playing football since [he] was six years old."
As the student section fills up on Friday nights, and the students get ready to cheer on their school, Bein is prepping for the big game to come. A senior at San Clemente High School, Bein has been the school's star punter since his sophomore year.
Whenasked if he ever felt like football has caused him to miss out on events with his friends and family, Bein said, "I don't feel like I miss out on anything. The place to be on a Friday night is at Thalassa stadium!" While Bein started high school as a 2-letter student-athlete, playing both football and baseball, he "stopped playing baseball after sophomore year for multiple reasons, but football was always [his] passion." He decided to dedicate his time and energy solely on football, he was happy too because, "ever since [he] started playing football, [he] knew [he] wanted to play in college."
The Air Force Academy commit, Bein said, "I will play division 1 football while getting a great education and being set up for a great career in life." Bein's plans entail joining the Air Force after he is done at the academy where he hopes to become a pilot. "If you chose to attend the Air Force, you are required to serve in the Air Force for five years after you graduate," said senior Bein. "I will be an officer in the Air Force and I will hope to be flying any sort of aircraft."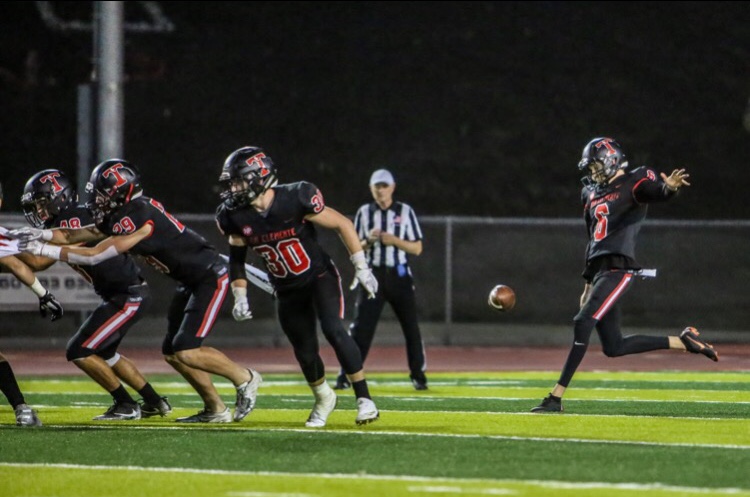 Being a student-athlete has its "pros" and "cons. "Playing football definitely puts you on a time crunch for homework and studying," said senior Bein. "If you use your time wisely, you should be able to get it all done." Since Bein was six he knew football was his passion and has since dedicated most of his time to being the best he can be.
While already being committed, Bein plans to spend the rest of his time in high school enjoying the perks of being a senior and hanging with his friends. "My favorite thing about high school football is the relationships that I have formed with my teammates," said Bein. "I can really call them my brothers."