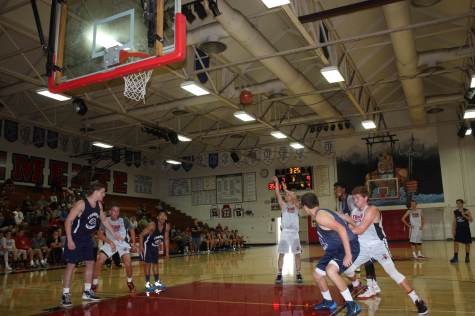 By Stephanie Alpizar | Writer/Photographer
November 21, 2014
San Clemente Tritons Varsity Boys Basketball team started the season off with a bang Saturday, November 15, winning 82-59 in a scrimmage at home against Trabuco Hills High School
From the very first bounce, the Tritons came out aggressive. Securing the tip was senior Nick Crankshaw, who then scored the very first basket of the scrimmage, and also, the new season.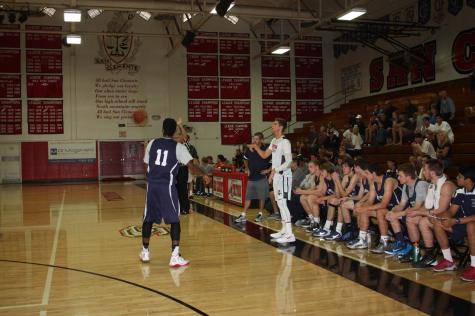 San Clemente showed patience on offense, jumping out to a 51-30 lead at halftime. They demonstrated their ability to run their different offensive sets and plays, while also exercising careful judgment on whether to take a shot, pass it out to reset, or set up to attack the basket, maybe draw a foul, and get to the free throw line.
The Triton defense was constantly applying pressure, making it difficult for the opposing Mustangs to take a lead in any of the quarters. Senior Scott Herrod adding a team-high three steals and chipping in four rebounds.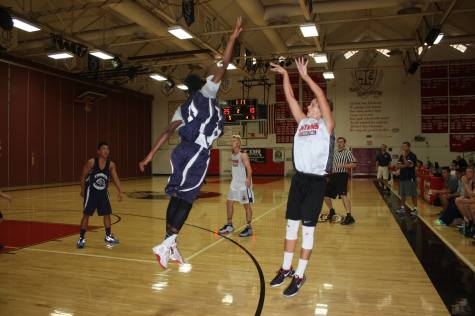 Crankshaw, meanwhile, led the team offensively, scoring 19 points, and also seven rebounds. Junior Jake Cameron chipped in with 18 points off the bench, including four from beyond the arc. Starting shooting guard, senior Joe Mann, helped cement their lead with consistently aggressive play, going to the free throw line four times and shooting 7/8, for a total of 11 points.
Head Coach Marc Popovich was interviewed following the successful scrimmage. He commented on what the team did well that day, where they stand from last year, the team's goals, and which players are to be watched. Popovich was happy with how his team played and is hopeful for the coming season. He believes that the team is looking better than last year and will hopefully, "Win 20 games this year, win league, and make it to the CIF quarter finals." Some skills that he hopes to continue to improve on are, "to make smarter plays, on defense… helping, talking, and rebounding." Finally, Popovich is focusing on honing the skills of Juniors Dillon Waikle, and James Paterson, and Senior Scott Herrod.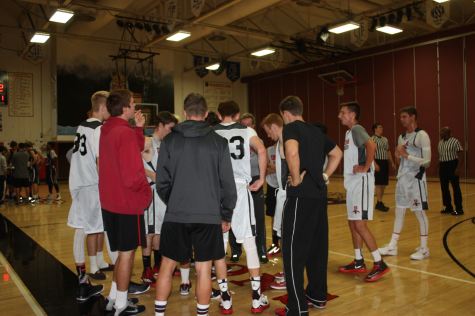 To check out the basketball team in action, please visit their website at http://www.tritonbasketball.com/
To watch my interview with Coach Popovich, check out the video in the right column!