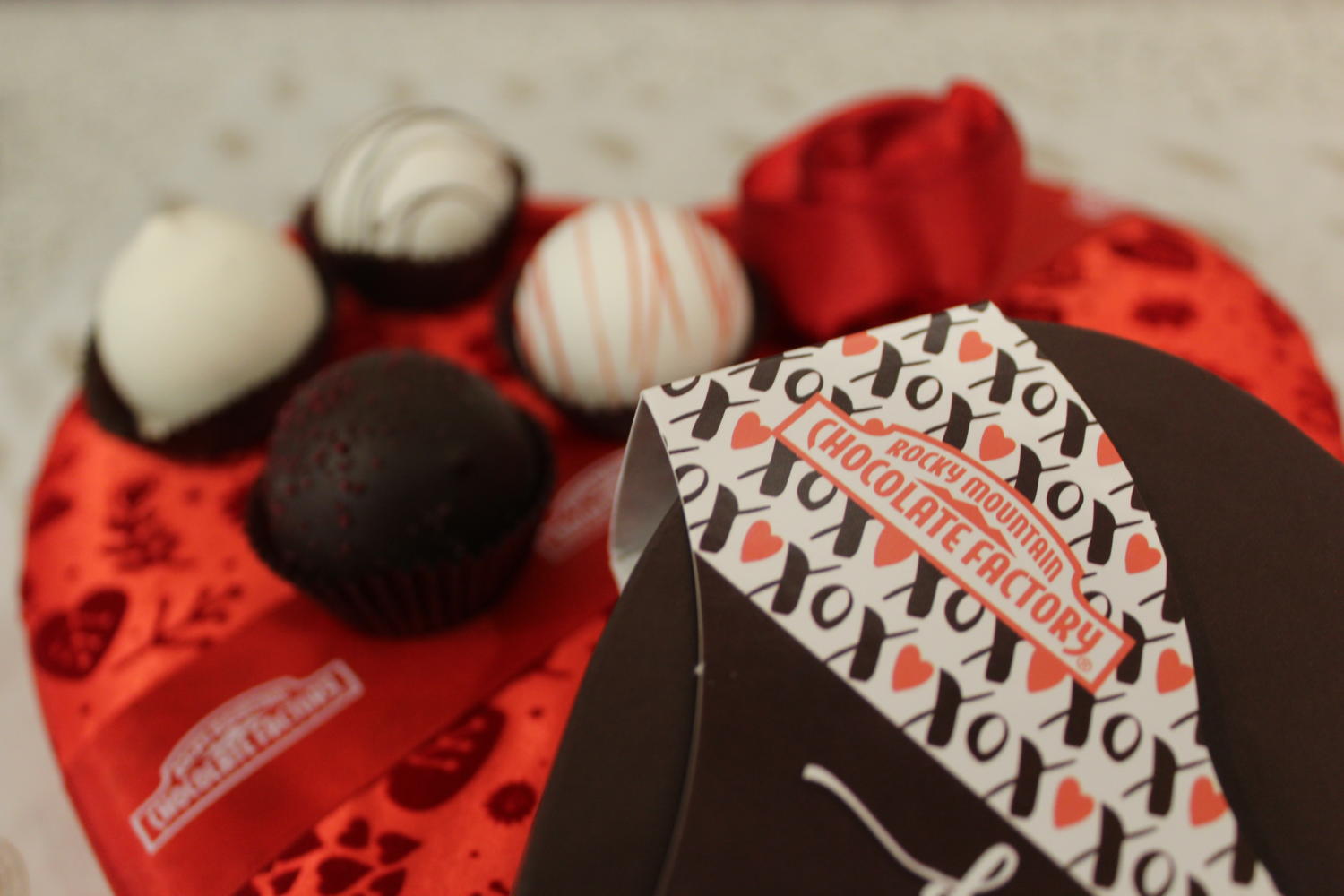 By: Francesca Best | Writer   &   Aubrey Johnston | Photographer
February 1, 2019
Valentine's Day doesn't have to be just for couples! With this complete list of ideas, feel free to treat yourself or enjoy the following activities with your friends!
Buy Yourself a Life-Sized Teddy Bear- Need a hug? Stop by Costco and pick up their giant plush teddy bear. The giant sized one is 93 inches, almost eight feet tall! The current retail price for the plush bear is $289, but if you don't feel like splurging, you can purchase the 53 inch plush bear for just $30. The 53 inch bear comes in three colors, dark brown, cream, and white, and is still four and a half feet tall.
Stop by Rocky Mountain Chocolate Factory- Rocky Mountain Chocolate Factory is the perfect place to treat yourself for Valentine's Day! Located at the San Clemente Outlets, it is quick and convenient for San Clemente locals. Their hit item around Valentine's Day are their chocolate covered strawberries, available for just $2. They also have many different Valentine's Day themed gift baskets and treats! Some of their themed treats include their homemade "Rose Crystal Gourmet Caramel Apple", "Hibiscus Crystal Gourmet Caramel Apple", and last but not least, their Valentine's sea salt caramel box. Even the workers have fun making them. "Its so fun to make all the chocolate strawberries and chocolate boxes," said junior, Aubrey Johnston.
Order a Heart-Shaped Pizza- If you just want to stay in the comfort of your own home, you can still celebrate Valentine's Day by ordering a heart shaped pizza! You can order one from Papa Murphy's ($7), select Domino's locations, and Papa John's ($15, including a chocolate chip cookie). Its perfect to share with friends, or to just enjoy on your own!
 Hold a "Palentine's Day Party"– A "Palentine's Day Party" is the perfect way to celebrate Valentine's Day with all of your pals! You can set up a cute little photo area, Valentine's Day themed candies, and maybe even a gift exchange. Its the perfect way to ensure that nobody is alone on Valentine's Day. Or if you want to just include your gals, you can throw a Galentine's Day party! These parties are always fun, "they are a great way to make sure nobody gets left out," said junior Oyuky Bahena.