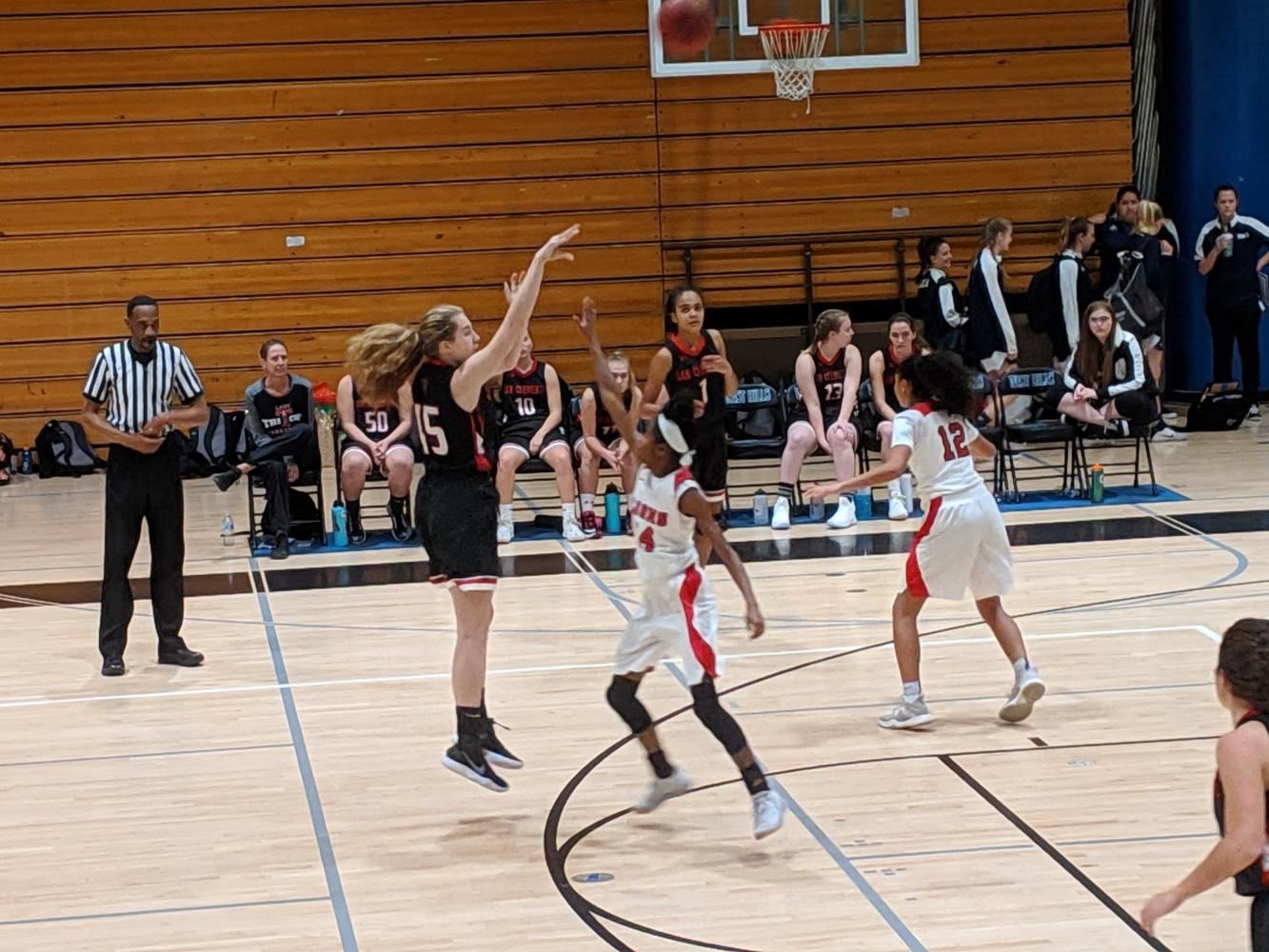 By: Jorjiana Haumea| Photographer
January 23, 2019
January 15 was a big night in SCHS Girls' Basketball history.
Junior Ella Gardiner hit her mark of 1,000 points against Tesoro High School at home. Gardner is one of only a few to break this record, but it hasn't been broken for 10 years.
The New Zealand native is very tough, skilled, tall (6'1″), and has great basketball IQ. No matter where she is on the court, Gardiner's teammates, especially freshman Jolie Johnson, and juniors Kylie Krebs and Esther Mafouta are always looking to get the ball into her down in the post and even outside for 3-pointers. Making the varsity team her freshman year, Gardiner has also broken the single game rebounding record with 28 rebounds against University on November 26.
I caught up with Gardiner and asked her a few questions about her basketball career, including how it felt to hit 1000 career points.
What inspired you to play basketball?
"Both my parents played division 1 college basketball so I was always around them coaching basketball. I eventually started playing myself and just kept improving with help from them."
How did it feel when you hit the 1000 points?                       
"After I scored, I was really confused as to why everyone was running towards me because we were still playing the game. Everyone had kept a secret from me that I was 3 away from scoring the 1000 points so I wasn't expecting to have scored it. Once everyone told me, I was so happy and shocked that I had really done it."
How were you able to accomplish this achievement?
"I was able to accomplish this achievement with the help from my coaches and teammates. Everyone around me is always pushing me to be the best that I can be and I wouldn't be able to do it without them. Without my teammates I would not have scored anywhere near 1000 points."
Do you hope to play in college, which ones?
"I do hope to play in college but I don't know where yet. I have been in contact with a few Division 1 colleges but I don't have any specifics at the moment."
You can catch Gardiner and the Tritons next in action for senior night on Thursday, January 31 at home at 7:00 pm. The team is currently 17-10 overall and 5-2 in league play.