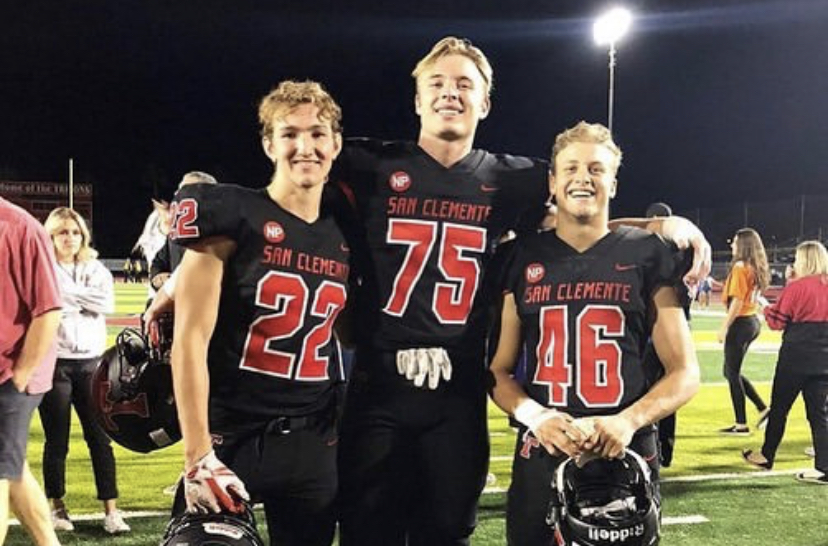 Hanna Farnsworth | Writer
February 1, 2019
From second grade all the way through high school, Wakely Lush has been working hard. Luckily for the San Clemente High School senior, Lush's hard work has seriously paid off.
"I've always wanted to play football in college," the 6'5″ 225-pound Lush said, who recently signed to play at the University of Stanford. Not only does Stanford have an amazing football program, but they are also one of the country's most reputable colleges, requiring their student-athletes to also be incredibly academic. "I don't think it has really set in that I'll be at such a prestigious school next year, but I'm excited for it," Lush said. "Stanford has been my favorite college for as long as I can remember."

However, doing the balancing act of playing at high level athletically and performing academically is never easy, but Lush has made it look easy as he heads to Palo Alto in the fall. "I love being a student-athlete," Lush said. "It's hard to balance school and athletics sometimes, but they are equally important to me. It's nice right now though…I can relax a little bit since I know where I'm going but I still need to keep my grades up."
Lush played for the Triton football team under the Friday night lights for all four of his high school years. Serving as the team's tight end wearing #75. Lush's favorite part of being a member of the team was, "playing alongside the friends who I grew up with in front of so many people."
Be sure to keep your eyes open for Lush next year in red and white representing the Cardinal.