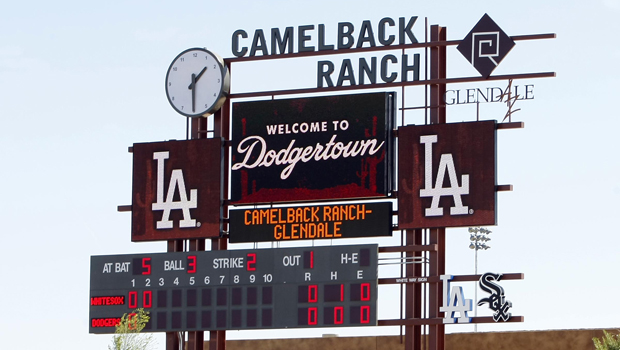 With pitchers and catchers reporting in just five days, teams across the MLB are in full pre-season mode for the upcoming migration to spring training. Pretty soon, the greatest talents of the game will be flocking to stadiums across Arizona and Florida; and baseball fans everywhere can not wait.
Despite 2019 MLB Spring Training being a mere few weeks away, there are many questions to still be answered as to where some players will end up on training day one. With big names like Bryce Harper and Manny Machado yet to be signed, there is a great deal of anticipation going through the month of February. Now is also the time to start making some way too early predictions as to which club has promise and which club will be using the 2019 season as a "rebuilding" year.
Going into the hot stove season, there was a great deal of hope and anticipation as to where Harper and Machado would sign; as well as potential blockbuster trades. However, the  offseason has turned out to be anything but exciting. Harper and Machado are still unsigned, and the biggest trade to go down was a Dodgers salary dump sending Yasiel Puig, Alex Wood and Kyle Farmer to Cincinnati. There was potential for a Dodgers-Indians trade that would've involved either Cy Young award winner Corey Kluber or upcoming ace Trevor Bauer. But unfortunately for the teams, the asking price from Cleveland dug a little too deep into the Dodgers farm system so the deal fell through.
Despite this lack of major movement within the league, there has still been some substantial acquisitions with JT Realmuto traded to the Phillies just recently and Andrew McCutchen also signing with Philly from earlier in the off season. The Phillies have also been a major front runner in the Bryce Harper pursuit as well as a major player in the Manny Machado sweepstakes. Currently, the White Sox and the Phillies remain up front for either of these top tier free agents with teams like the Padres, Yankees, and the Dodgers bringing up the rear as long shots to land either of the sluggers. Soon, the chips will fall, but as for now this upcoming season is starting to smell like a repeat 0f 2018.
Last season ended in heartbreak yet again for Los Angeles and a victory parade for the Boston Red Sox. Going into the off season, it was obvious what teams like the Dodgers, Brewers, and Yankees had to do to compete against the reigning champs next year. But as of right now, it looks like that plan fell flat. All LA has done so far is free up salary space all while dealing a major clubhouse asset in Yasiel Puig in the process; with the only turnaround being veteran catcher and former Dodger Russell Martin as well as signing outfielder AJ Pollock with the departure of Yasmani Grandal.
The Brewers, who were the NLCS runner-ups, stayed fairly dormant this off season, as they only acquired Grandal from free agency. The Yankees added a little bullpen help, but ultimately starting pitching is where they struggle, and as of right now, they are still no match for Boston.
San Clemente High School senior Gavin Donovan believes that the Sox are still "one of the top dogs, but they will have a lot of competition with these teams coming out of their rebuilding years such as the Braves and A's."
A lot will be changing through the spring and early parts of the season, as it's impossible to know what the playoff picture will look like until the All Star break. But as of right now, it looks like Boston may be getting used to many victory parades with good reason. The true fact is that the Red Sox are the best team in baseball and they remain to be the team to beat.