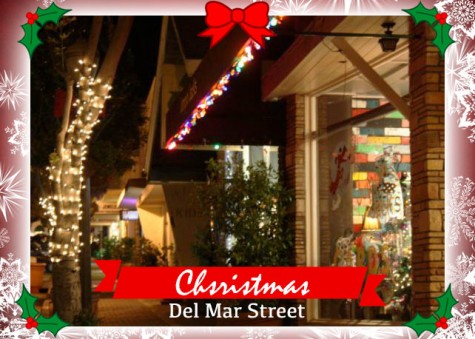 By Alison Shea | Writer
December 18, 2014
Don't know where to start when it comes to gift shopping? Well, I've scoured the top shops on Del Mar that are both affordable and can satisfy even the toughest person to shop for on your list. Del mar is home to some of the best stores in Southern Orange County, not to mention some of the most highly rated. As San Clemente High School students, we all know how phenomenal this strip. My purpose in writing this is not to regurgitate everything you already know but to provide suggestions that will make your loved ones love you even more! So support your local businesses and make it a priority to head on over to the the heart of the "Spanish Village by the Sea" this holiday season.
#1: 3 Dog Bakery
Stop by this pet friendly palace located at 174 Avenida Del Mar and get some goodies for your spoiled pooch! Known for their delicious cannoli creations and peanut butter cups, 3 Dog has all sorts of treats that are sure to satisfy your furry friend. They even have treats made special for the holidays including their pup-ermint mocha and beg-nog latte which employee Lauren O'Donnell said are currently their top sellers. I'm not going to lie, some of their tantalizing treats looked good enough to eat. Their toys and outfits are top notch as well; in fact I wanted to buy just about everything for my dog! Check out their facebook page to get a sneak peek!
#2: Rocket Fizz Soda Pop and Candy Shop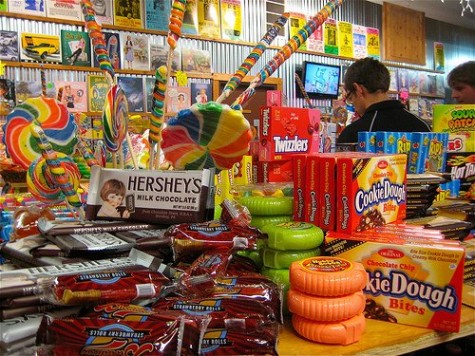 This place is perfect for your crazy candy-loving sibling(s) or a parent who wishes to take a trip down memory lane. Their candy ranges from the old time classics to the new goodies that are taking the candy world by storm and of course everything in between. What's better than free taffy samples and oversized lollipops? It is just what a child dreams of, except that it's a reality! Located at 107 Del Mar Ave. you must stop by and pick up some goodies that surely won't go to waste. You can also find them on Facebook or follow them on Twitter.
#3: Paradise II Jewelry Boutique
Located at 210 Ave. Del Mar, this is the place to go for that fancy female in your life that loves a little bling or a little sparkle and shine. Their price ranges fit just about everyone's budget, ranging from unmatched bargains to priceless pieces that will take your breath away. I had a hard time leaving this little shop without buying anything because everything is so cute! If you're looking for that special gift that will take them by surprise, this is the place for you.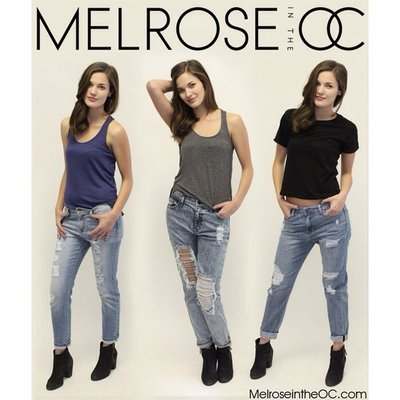 #4: Melrose in the OC
One of my personal favorites, Melrose, is the place to go for the fashionista in your family. They've got the hottest trends and up and coming styles straight off the runway. Anything you get here will surely be a hit because everything is so darn adorable! The atmosphere is super friendly and welcoming and the employees have no problem helping you pick out a gift that is sure to wow. Be prepared to discover your new favorite store that will no doubt leave you coming back for more!
#5: Lavender Lounge
If you don't know about this hidden sanctuary, you are missing out big time! Getting a special someone a gift card to this cute hide-away is a great way to show them your love. Their Tea Street beverage is their most popular drink and is one of my favorites as well. It's a mixture of peach and apricot that blend together in perfect harmony and takes your taste buds on a journey all its own. They even have featured holiday blends made special for the season that are absolutely delicious! This would be a great gift for anyone at any age who is a tea-lover.
#6: 5 Elements Spa & Boutique
I'm suggesting this one specifically for all the moms out there! Located at 159 Avenida Del Mar, this is the place your mom dreams of visiting but in reality never gets the chance. They are open every day of the week and offer all sorts of restorative treatments along with beauty products that every woman desires to look and feel her best. Everyone needs a spa day every once in a while, and the holidays are a time of giving. So what better time than now to give one lucky someone a day of relaxation and serenity? This thoughtful gift will leave a lasting impression.
#7: Beachfire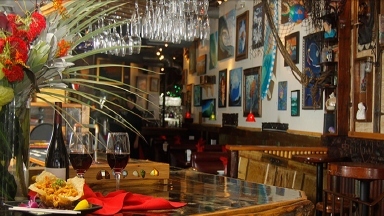 The fiery and extremely tasty cuisine here is loved by just about everyone. I mean, what isn't there to love? They've got everything from fried calamari to your classic soup and salad or burger and fries. Even the vegetarian options are delicious! A gift card to Beachfire is equivalent to a trip to the Hawaiian Islands but for much cheaper! Their meals, appetizers, and desserts all have their own unique flare, not to mention beautiful presentation. Come stop by this dining hot spot, grab a gift card, and don't leave without treating yourself to a nice meal (you won't be able to resist anyway.)
#8: Schmid's Fine Chocolates
Last but certainly not least, This store thrives off of chocolate-lovers! They've got everything chocolate that you could want and what more could you ask for? They've got dark, milk, white, peanut butter, nuts, pretzels, all that good stuff that goes magically with chocolate. Their chocolate covered strawberries and bananas are my personal favorites :-). This sweet gift will be greatly appreciated by any chocolate-lover or anyone with a sweet tooth.