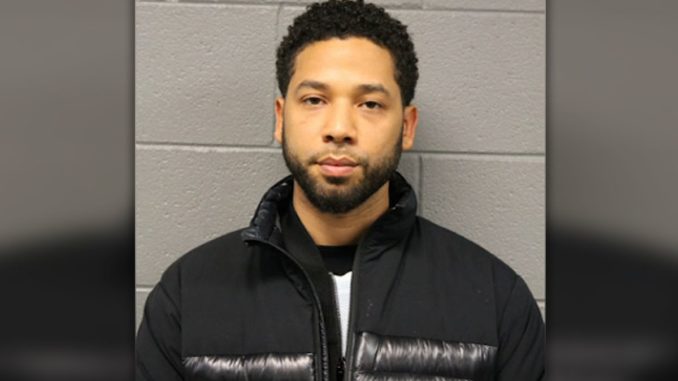 By: Carli Lawrence | Writer
March 29, 2019
Earlier this week, actor Jussie Smollett's 16 disorderly conduct charges for filing a false police report were dismissed by Illinois prosecutors; greatly angering Chicago's mayor and police chief. Not only were the charges dropped but his record was completely wiped.
The city of Chicago dropped off a letter to Smollett's legal team demanding $130,000 from the famous actor to cover the costs of the amount of overtime hours worked investigating the case.
Smollett was arrested back in February for filing the false police report, claiming that two men attacked him, and shouted racist and homophobic comments. It was later found that the event was completely staged as an attempt to gain public sympathy and increase his salary.
Although the truth to Jussie's attack was released, he still stated how he was innocent and continued to stick to his original story of being "attacked."
"I personally believe this whole thing is ridiculous and I don't understand why he would be released for lying about a hate crime," senior Marisa Salvini said.
The prosecutors said they still believe that the plan was concocted so there is no understanding to why the case was dropped five weeks in. Even President Donald Trump has made it very clear over twitter and the rest of social media that the FBI and Department of Justice will be getting involved.
"It is an embarrassment to our nation!" Trump said on Twitter regarding the charges being dropped.
Apparently, prosecutor Joe Magats claimed that Chicago needs to focus on the violent crimes and felt as if Smollett did enough to be wiped clean.
"I believe that faking a hate crime is a large enough crime to be punished and not to be dropped or have his record wiped," senior Quinn Petersen said. "It's just not fair and if he wasn't famous things would be different."
This coming up weekend the 50th NAACP Awards will be taking place and Smollett is up for a nomination. It is unknown if the actor will be attending but many people are facing mixed emotions due to the dropped charges.