By: Gabe Govi | Multimedia
April 15, 2019
ALL SENIORS have the opportunity to audition to give a 1-2 minute speech during graduation as part of the farewell address. You must be the "scholar of scholars" to give the commencement address, but any grade 12 student who apply and audition for the senior speech by the deadline can participate in the farewell address. Auditions are April 25th and you must share the speech with Ms. Schmidt beforehand, applications can be found in room 1024 in the new building. This is only an opportunity you get once so if you're even slightly intrigued, go grab an application and check it out!
There are just a few things to keep in mind when writing your speech, however. Whether you reflect on the past four years or aspire to new ones, you want to leave an overall positive message with your peers. One to two minutes isn't a whole lot of time, so be to the point and confident. You can talk about anything you please in your speech, but only the best will be selected.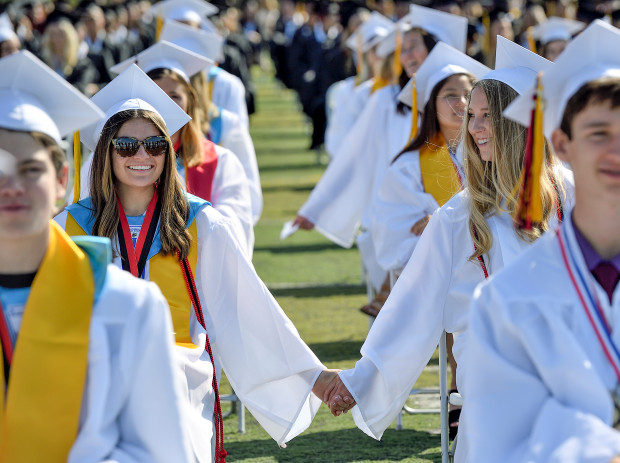 It would be wise to get as much practice as possible for the audition not only because of your increasingly busy lives, but on April 25th your speech should be ready for an audience concerning content and clarity. Ms. Schmidt wants to remind potential participants to "Be brave, have fun, and be jazzed about the future, " as the senior speech is the perfect way to leave the impression you desire on your senior class, friends, and family.