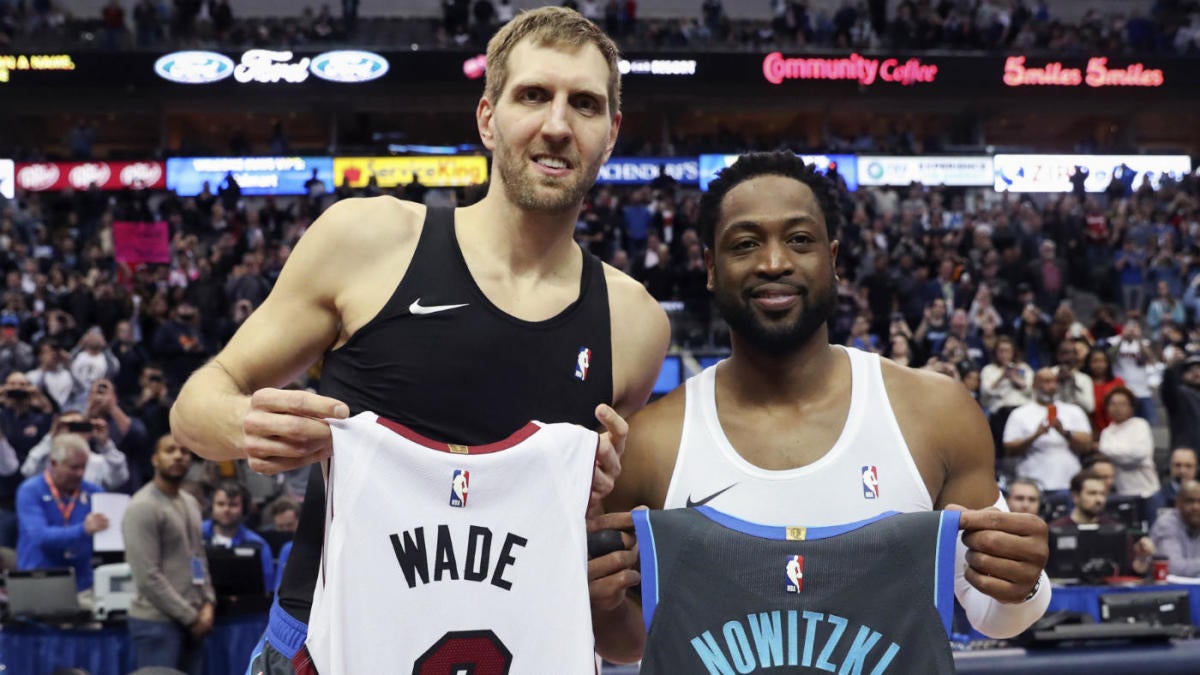 By: Evan Dillbeck | Writer
April 12, 2019
Wednesday night marked the final games in the historic careers of two NBA Legends: Dwyane Wade and Dirk Nowitzki.
Wade and his Miami Heat took on the Brooklyn Nets, while Dirk Nowitzki and the Dallas Mavericks played the San Antonio Spurs in their last NBA regular season games of the 2019 season. Neither the Heat or Mavericks qualified for the playoffs, therefore the two future Hall of Famers' received a proper send off to their illustrious professional basketball careers.
In Brooklyn, the Heat played away at the Barclays Center, however the occasion gave the south Florida team a home atmosphere. The crowd erupted with every Dwyane Wade possession. Lebron James, Chris Paul, and Carmelo Anthony were all in attendance to show their support for their long-time friend and ex-teammate.
"Listen, we couldn't miss D-Wade's last game," James said. "This is the last time he's going to be on an NBA floor wearing that Miami Heat uniform, that No. 3, so we're happy to be here to support." Wade lived up to the hype and put up a triple double in his final game, scoring 25 points, 11 rebounds, and 10 assists. In the post-game interviews, Lebron photo-bombed Wade one last time, a nostalgic throwback to the duo's time as teammates on the Heat.
Almost 2,000 miles away in San Antonio, Nowitzki started in his last game with the Dallas Mavericks. The 40-year-old German wrapped up the longest NBA career in history, playing a total of 21 seasons with the Mavs. The night before, Nowitzki played his final home game at the American Airlines center, letting the 20,000 fans in attendance know that this was his last season in an emotional pregame speech. In honor of Dirk, the San Antonio Spurs played a video highlighting the career of their rival who they faced 36 times in the playoffs.
Much like Wade, Nowitzki played an impressive last game, scoring the Maverick's first 10 points. He finished the game with a season high 20 points and 10 rebounds. After checking out of the game, the crowd exploded with "MVP" chants honoring the 14-time NBA All-Star. "It was fantastic here tonight," Nowitzki said. "It felt almost like a home game, honestly. Pregame, that got me all emotional. That was an unbelievable [tribute] video."
Dwyane Wade and Dirk Nowitzki finished their careers as NBA legends and future Hall of Famers. Wade won three NBA championships and one Finals MVP, as well as an All-Star Game MVP. Nowitzki also won Finals MVP with his 2011 NBA Championship, along with an NBA MVP for the 2007 season.