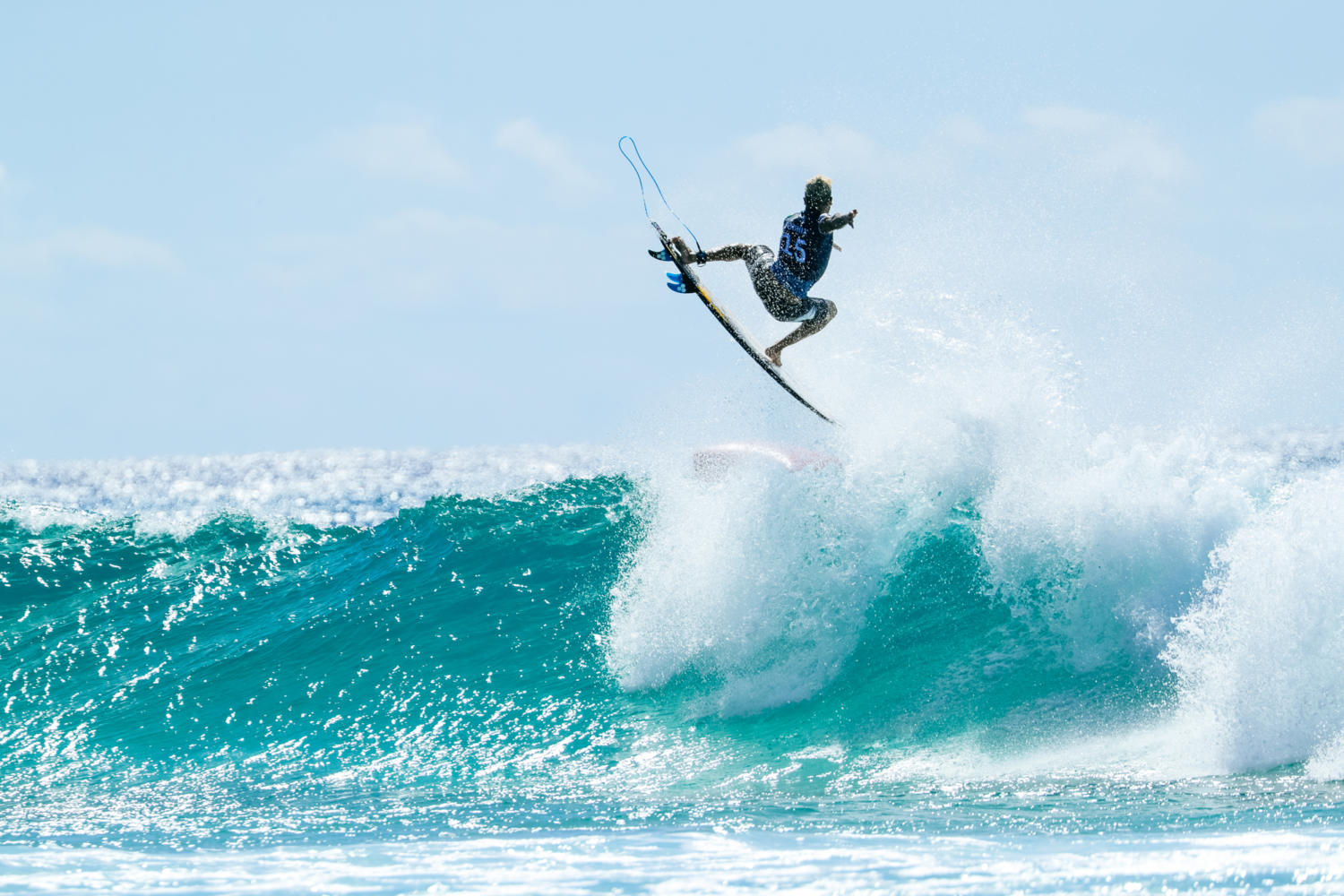 By Ethan Jolly | Writer
April 12, 2019
Well, ladies and gents, World Surfing League (WSL) season has begun. The first event to kick off the men's champion tour took place on the sunny Gold Coast at Duranbah. Originally, it was meant to take place at Snapper Rocks, Australia's most popular surf break, but unfortunately the conditions did not meet the criteria to hold the event. Thankfully, however, Australia is chock full of some of the best waves in the world, so it wasn't very hard to move a couple miles down to Duranbah. While Duranbah isn't the best break, it held up better conditions than Snapper.
"I was really excited to see this event this year because it has always been held at Snapper, it's good to change things up once in a while," senior Nathan Visagie said. "It kept me at the edge of my seat!" 
With seven rounds and 47 heats, the Quiksilver Pro did not fail to entertain. Most waves that rolled through the heats lasted only around 10 seconds, so the athletes had to throw their best airs, carves, and snaps in a short amount of time. The last two competitors, Kolohe Andino, a local from San Clemente and Brazilian surfer Italo Ferreira, battled it out in the 2-4 ft. conditions.
It was a very close final. With Italo pulling ahead by .14 points.
In the WSL, judges analyze the following elements when scoring waves: commitment and degree of difficulty, innovative and progressive maneuvers, combination of major maneuvers, variety of maneuvers, speed, power, and flow. Each surfer gets 20-30 minutes to surf as many waves as possible and each wave can get up to a score of 10. The top 2 scores for each athlete are then added together to add up to a score of 20. In the final round, Italo took the first wave scoring a 5.5, Kolohe took the second scoring a 5.43. In the end, Italo ended up taking 11 waves, and Kolohe only took 5. Italo's final combined score was a 12.57 coming from his first wave of a 5.5 and his 10th wave which was given a 7.07.
"This was one of the most intense finals I have ever seen before" senior Harrison McNee said.  
The next event in the World Tour is at Bell's Beach in Australia. Bells is renowned as one of the best right handed point breaks in the world, with waves sprawling around 300 meters, Surfers get the opportunity to show off their unique styles and big arcing carves. No matter the conditions, Bell's is going to be one fun competition to watch.