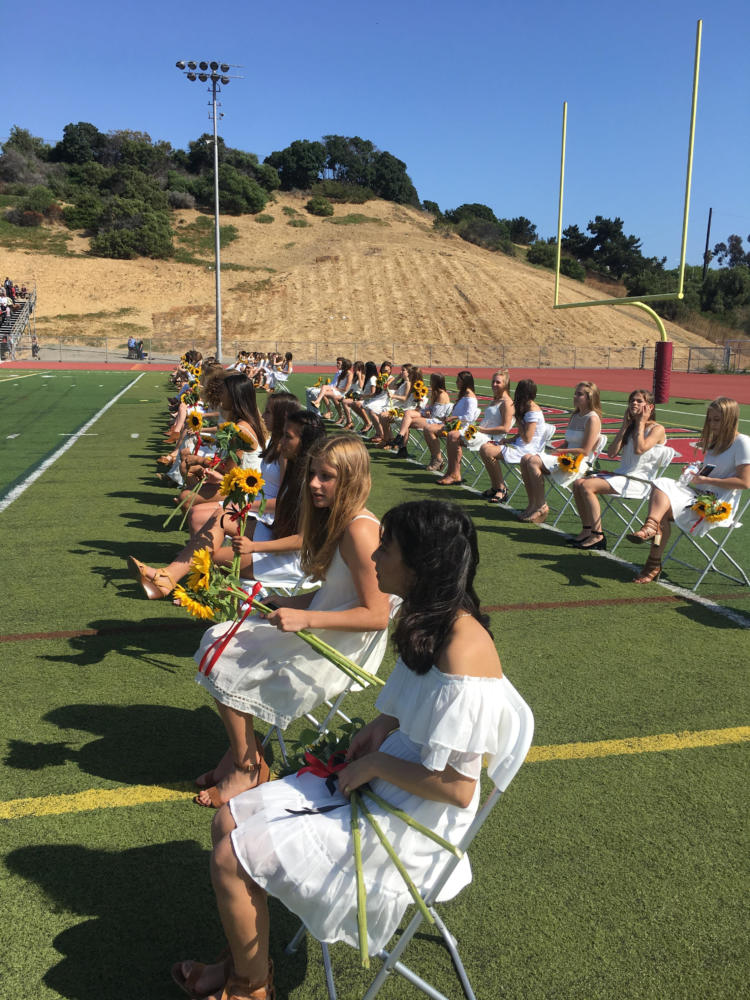 By: Francesca Best | Writer
April 30, 2019
Interested in being a part of the 2019 graduation ceremony? Join the daisy court!
The daisy court has been a tradition at San Clemente High School for over 40 years and has just recently extended the invitation out to guys as well. Although previously known as the daisy girls, in the past six or seven years guys have been invited to join in the ceremony as well. However, there are some requirements.
The people interested in being a part of the daisy court must be juniors with a minimum of a 3.0 GPA, have zero truancies, no more than five unexcused absences, and everyone on the daisy court must wear all white. If you are interested in joining the daisy court, there is a mandatory informational meeting during lunch on Friday, May 3rd in room 1014. You must also turn in your transcripts and attendance record by May 22 in order to ensure you're a viable candidate. The list will then by posted on the door of room 1014 on Friday, May 24. The daisy court is open to all qualifying juniors regardless of whether or not they a special senior.
The tradition began when the principal in the 1970's "wanted to add a little spark to the graduation ceremony, so they decided to get the girls to stand out there with flowers" said Mrs. Schmidt, who is in charge of running the daisy court. Over the years, San Clemente High School has turned the daisy court from purely decoration into more of a ceremony. Each person on the daisy court contributes to the celebration of all graduating seniors.
Make sure you sign up to be a part of the 40 year tradition that can only continue at San Clemente High School with your help! The meeting is in Mrs. Schmidt's room at lunch on Friday!