By: Jack Harris | Writer
September 23, 2019
The FreshWater Pro began Thursday, September 19 and ended on the 21st, challenging twenty-five of the world's best surfers to prove themselves on the most unique wave in the world. This event is the only one on the world tour that features man made waves, and some controversy has arisen due to the true nature of surfing. 
Located in Lemoore, California, The FreshWater Pro is not your ordinary surf contest. It is the eighth stop on the World Surfing League, and one of the most awaited or dreaded surf contests of the year. Unlike all other contests, this wave pool gives everybody the same wave, meaning everyone gets the same opportunity to prove themselves as the best surfer in the world. Local surfers can receive a wild card for this contest, and seventeen year old San Clemente surfer Kade Matson was given this opportunity to compete against the best surfers in the world. 
Kelly Slater founded this wave pool with the desire to create the perfect wave. In 2015, he shook the surfing world after performing the first test of his multi-million dollar project; he had created a man made phenomenon, what is now known by the entire surfing community as the most perfect wave on the planet. After seeing the first wave roll through after ten years of hard work, Kelly Slater said, "I'm one-hundred percent positive our team built the best wave that anyone's ever made…it is a freak of technology." Slater knew at that moment that he had changed the surfing world forever.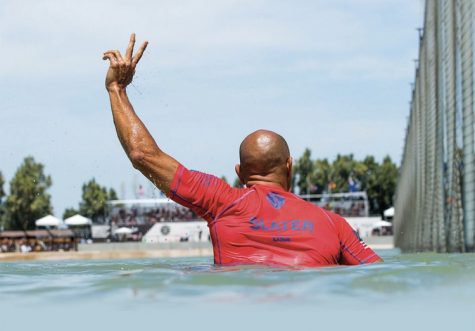 The FreshWater Pro is only in its second year now; before, the Hurley Pro at Lower Trestles here in  San Clemente, served as the eighth stop on the tour, and was first held in 2000. This event was special to San Clemente, it encompassed all of our culture and made us one of the best surfing towns in the world. Removing this contest from the tour and holding a new contest at Kelly Slater Wave Company has led to controversy. As said by the Inertia, "This technology will ruin the ethos of our sport". The surfing community has taken two sides on the debate: the purists, who believe surfing is the appreciation of nature and the creations it produces, and then there are the people who want to surf the best waves they can, from the ocean or man made. 
After what Kelly Slater created, other wave pools have been manufactured producing close to perfect waves. These compounds include BSR Cable Park located in Waco, Texas and Nland, located in Austin, Texas. Wave Pools are a new reality in the surfing industry, and surfers will continue to argue whether man made waves embody the true essence of surfing in Mother Nature's ocean.