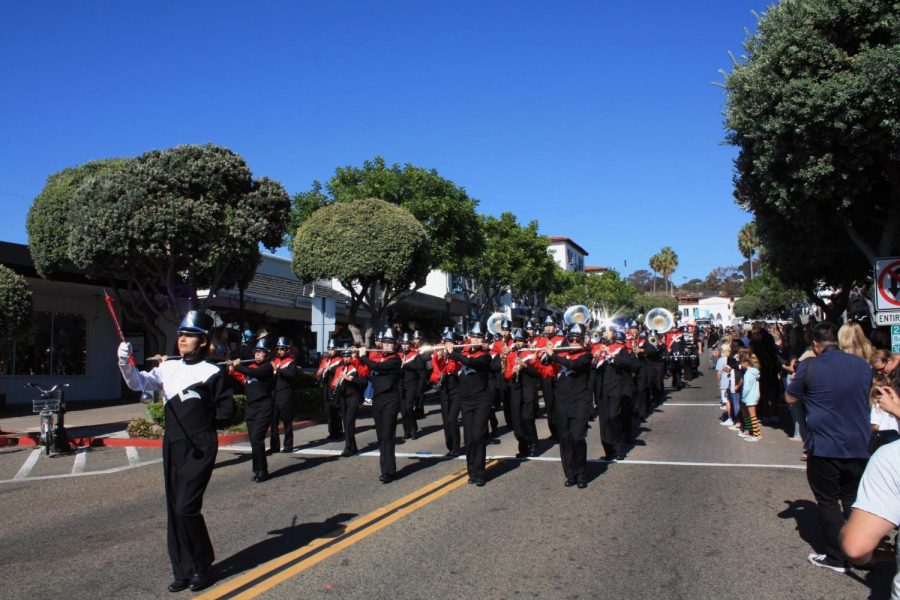 By: Sabrina Spunt | Advertising Manager
October 8, 2019
The 2019 annual San Clemente High School Homecoming Parade took place on Friday, October 4, cruising down Del Mar street. The parade celebrates students from sports teams and various clubs from SCHS but is our annual small-town tradition aimed at promoting the football game that evening, as well as the homecoming dance Saturday night.
"It [The homecoming parade] was actually really fun to watch," junior Rachel Pattin said. "Especially knowing how much work our classmates put into it."
Del Mar was lined with people but mostly included Triton students, parents, and local middle school students. It truly is a sight to see and definitely worth the twenty minutes beforehand looking for a parking spot. With that being said, if you plan on attending the parade in the following years, plan to leave earlier than you think you should.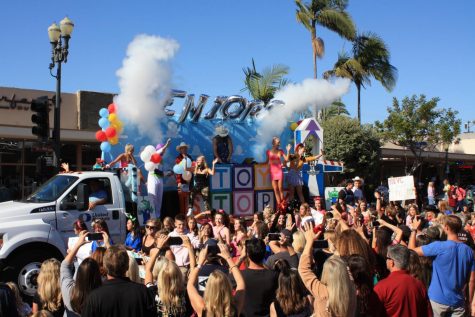 The sports teams and clubs could be seen either walking, or riding on top of trucks driven by parents and coaches. The clubs featured were Best Buddies and SCHS Sparkle, a club with the goal of spreading the positive image of including and making high school a positive experience for every student on campus. As for sports, some teams were a little more enthusiastic about it than others. Boys' wrestling was definitely a sight to see, confidently strutting down the street in their singlets while holding a giant American flag; Theater Arts students were smiling ear to ear, eagerly advertising their upcoming show; and the Cheer Team, passionately shaking their pom-poms from the top of a firetruck. Following cheer was the marching band, looking very focused as usual, dressed in full uniform on the rather warm day. Varsity football not far behind them, strutting down Del Mar and seemingly cool and collected, all their minds on taking the victory at the game later that night.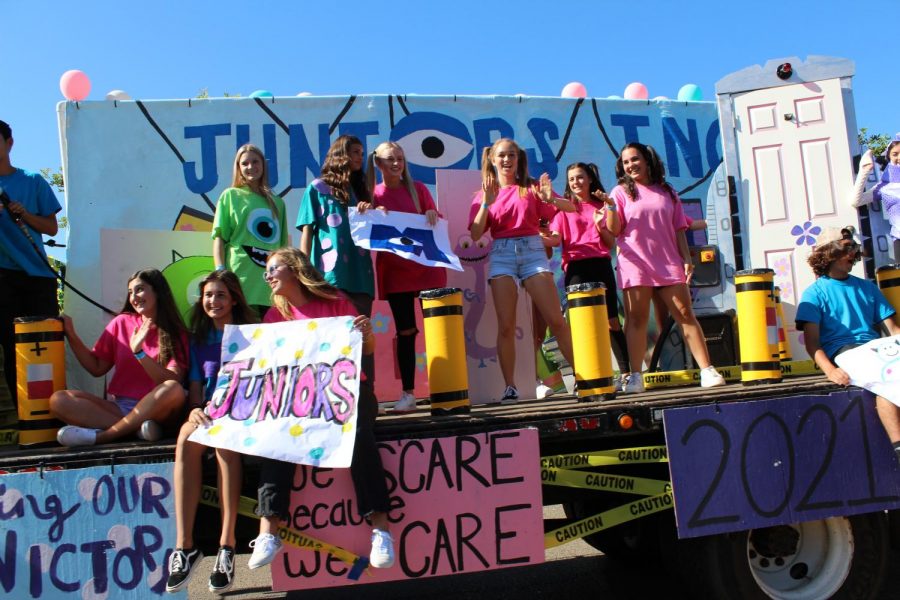 Along with sports and clubs, the infamous class floats were showcased. Each grade level designed their own float based on their Pixar theme from the week. Freshmen were Finding Nemo, sophomores were Cars, juniors were Monsters Inc., and seniors were Toy Story. The senior float is always a favorite, presenting the most elaborate props and costumes.
"Being apart of the float was a really cool experience," junior Rhyan Johnson said. "But each of us fell over at some point." Looks like having too much school spirit can be dangerous!
Special appearances were made by homecoming royalty, as well as last years king and queen. Principal Chris Carter rode in a convertible alongside teacher of the year Kati Bennett. Also riding in style were the Vista Del Mar, Bernice Ayer, and Shorecliffs and elementary school principals. 
The annual homecoming parade once again was a huge success to both participants and audience members and will be for years to come!