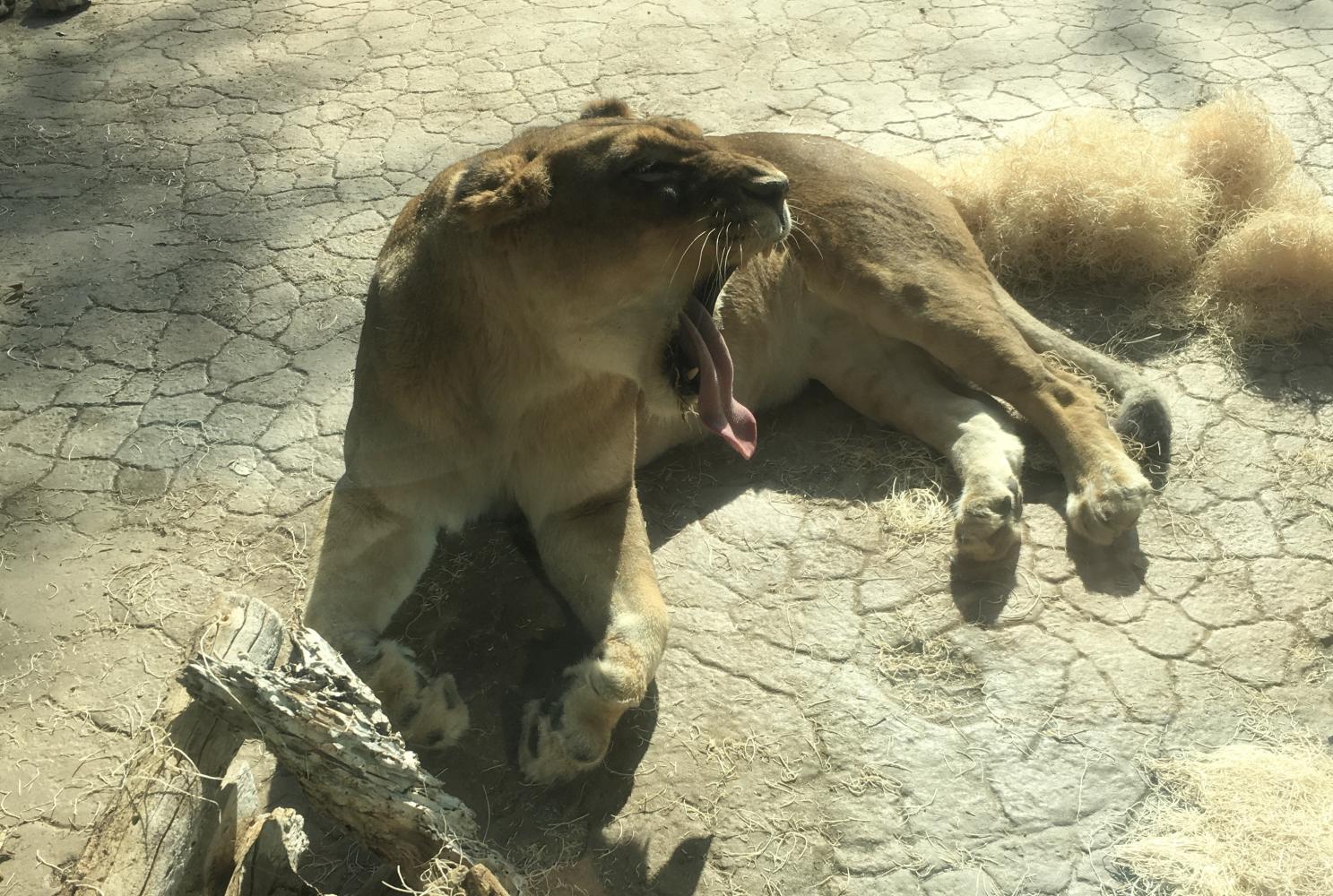 By: Piper Biolos | Writer
11 October 2019
Every year, Mrs. Finnerty takes her AP Biology classes on a field trip to the San Diego Safari Park to explore gene sequencing as well as the animals throughout the park. This took place on October 8 and 9, and almost every student out of her five Biology classes attended. This field trip is always a class-favorite because of the exotic animals and the interesting lab that the students are fortunate enough to partake in at the Beckman Research center, located within the 1,800 acres of the zoo. This research center is home to the world's largest "frozen zoo" and many brilliant minds working to better the future of both the wild animals as well as humankind altogether.
"It's crazy to see exotic animals so close to home," senior Savannah Pittman said. "My favorite was the baby rhino, Edward, and I loved how interactive our teacher was during the really cool lab!"
Mrs. Finnerty split the students into morning, and afternoon groups; while the morning students did the lab, the afternoon students raced around the huge zoo, gawking at animals such as tigers, lions, giraffes, rhinos, and elephants.
"The baby gorilla was definitely the best part," senior Isabella Davis said. "But I also loved the lemurs and how we got to walk through their enclosure."
The zoo offered interactive activities, such as a tram ride through their "African Sahara" where we could learn about the animals, and get a closer look at each one of them.
The students enjoyed the lab activity, which was taught by a graduate student currently researching at the Beckman Research Center. She discussed how to determine the gender of a California Condor by analyzing DNA samples from the wild birds. The students learned to determine whether or not to breed a certain pair in order to result in a healthy baby bird. Back in 1987, the Condor population was down to 22, and now, with the help of San Diego Global, it has rocketed into the 500's. Through this lab and an understanding of the history of the California Condor population, students got a glimpse of the work of a conservation scientist.
If you plan on taking AP Biology as a junior or senior at SCHS, make sure to attend the San Diego Safari Park field trip because it offers a thrilling laboratory experience not available to the general public and allows you to spend a day around wild animals.