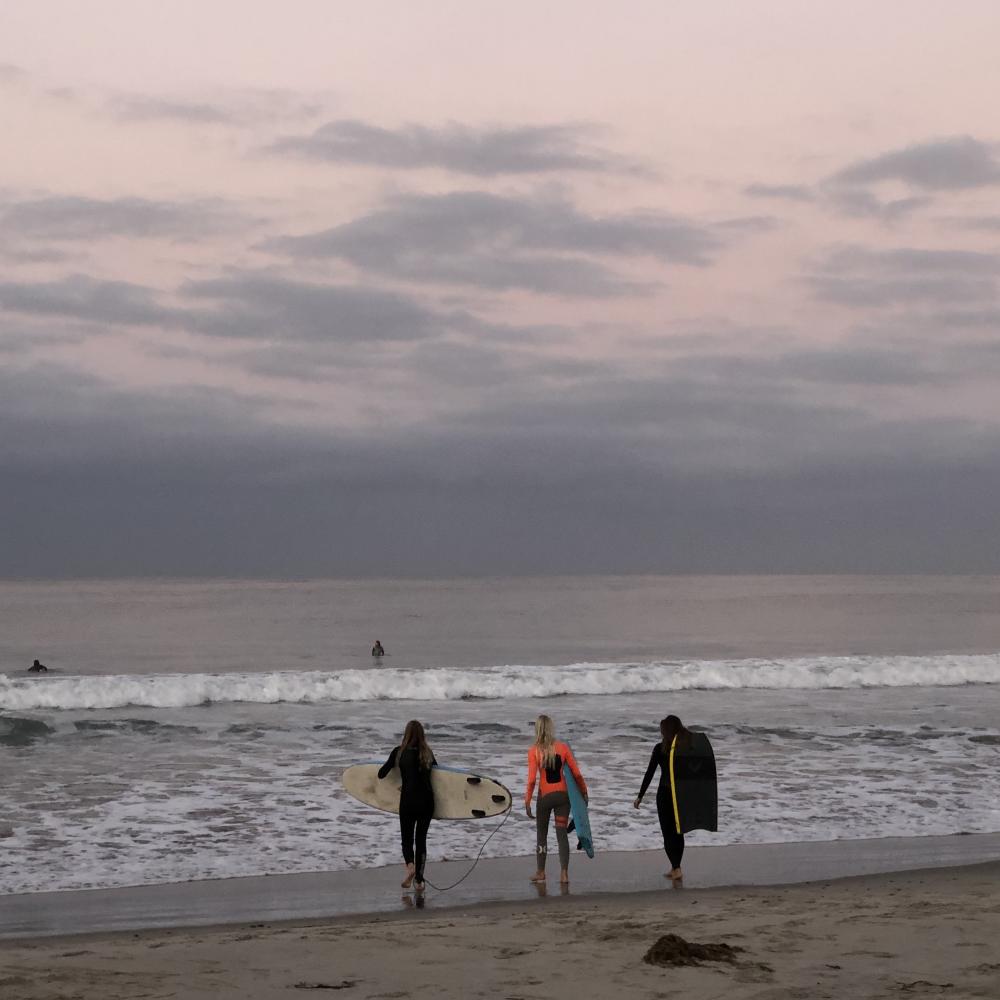 By: Mia Costales | Writer
October 11, 2019
When most people think of the town San Clemente, the first thing that comes to mind is surfing. San Clemente High School is known for our surf team, however surf P.E. is also offered at the school. This class takes place during zero period and second period at the pier, counts for P.E. credits, and is a great way to start off your day. By completing the required swim test and grabbing a board and wetsuit, you'll be out in the water in no time.
"It gives the kids a positive outlet and an opportunity to get a little bit of exercise before they get to school," coach Dowell said. "It gets their bodies going so their brain can follow."
The exercise is only one of the many perks of taking this class. Surfing before school is also very energizing and helps most of the students wake up before the long day ahead of them.
"It makes me filled with energy," sophomore Hudson Poling said. If the swell is good and the water is warm, its enough to make anyone happy.
The pier is normally referred to as a shortboard break, however boards of all shapes and sizes are ridden. Shortboards, longboards, and the always popular, Wavestorms, are most common out in the lineup, but surf class isn't limited to surfing. Many kids will also body board or body surf during the class, and as long as the students are in the water, they will receive full-credit.
Students in this class will also learn valuable material about the ocean, as well as CPR and lessons in c-spine (a technique used by lifeguards). On rainy days, one might find the surf classes in Mr. Dowell's classroom watching videos about the ocean's tides or practicing chest compressions on CPR dummies. On days with little to no waves, students practice lifeguard drills on the shore. Just like a normal P.E. class, there is never a day that goes by without doing something active.
"We're really lucky to be able to surf for P.E.," freshman Hayden Oldham said, "It takes my mind off of the stress of school and its a great way to start out the day."
Surf class is just one of the many classes students can take that makes San Clemente High School so unique. Not many kids can say they get to start their day at school in the ocean.