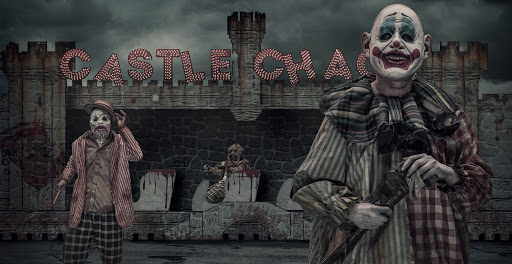 By: Brooke Donovan | Writer
October 25, 2019
Knott's Scary Farm, the amusement park located in Buena Park and known for its haunted attractions, is sadly coming to an end. Right after Halloween, on November 2, it is closing and going back to the original Knott's Berry Farm. Created in 1973, Scary Farm is celebrating its 45th season this year featuring uniquely haunted mazes and attractions, sinister shows and more than 1,000 terrifying creatures lurking in the fog and hiding in every corner of the park.
As always, the Knott's creative team unveiled new mazes, along with new twists on old favorites. It also wisely decided not to create anything similar to "Fear VR," which had to be closed down last year after complaints about its insensitivity toward people with mental illnesses. In the new offering, Dark Ride: Castle of Chaos, guests wander through an abandoned carnival ride. If that's not creepy enough, maze-goers need to be on the lookout for carny folk watching from the shadows.
"It is a true nightmare that has come to life. The mazes freak me out, but that is what makes it so much fun," sophomore Skyler Math said. "I will definitely be going back before it is closing." 
Scary Farm opened on September 19, and is closing on November 2, right after Halloween. Tickets are starting at $45 and are sold at the window for $82, so buying your ticket online in advance is a better deal. 
"I bought a Scary Farm pass so now I can go any day I want, and it was only $95," senior Presley Stevens said. "I sometimes go on school nights when I don't have any homework, and always have a good time." 
Even though the weekends tend to get very crowded (especially because Halloween is getting close), it is still very enjoyable to have a good time and get scared. Going during the week allows people to go on more rides because it is not as crowded. Head out to Knott's before it closes and have fun getting scared!