By Madi Hawksley | Student Life Editor
February 11, 2015
This past week the city of San Clemente celebrated Blue Ribbon Week, a week dedicated to being kind. Throughout the week members of the club hung blue ribbons around the school and town to spark questions about what this week was all about. As you drive down to del mar blue ribbons are tied to light posts and a banner hangs above the street saying "It's cool 2 be kind".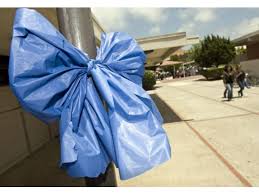 On Friday students were able to sign the "compliment wall" during lunch. By the end of lunch the banner was filled with compliments written by our own SCHS students about their peers. Members of the club wore blue to support the end of blue ribbon week and students were each given blue wristbands to bring awareness to being kind.
We celebrate this week in dedication to those who have committed suicide due to bullying at school in attempt to end it. "I think it's really incredible that they've been able to turn such a small idea into something so huge and influential that can help so many people that may feel helpless in their situations." (Stephanie Alpizar, Senior).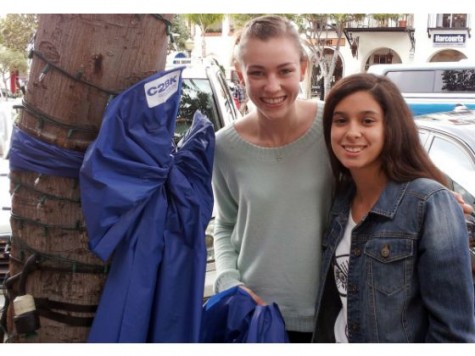 Victoria Mendez, the club president, spent this week dedicating her time not just to her studies but to the Blue Ribbon movement "This week is really important to the club because it brings awareness to everyone in San Clemente" (Victoria Mendez Senior). This years Blue Ribbon Week was successful yet again in bring the community together in an act to be kind.