By: Tessa Van Winkle | Writer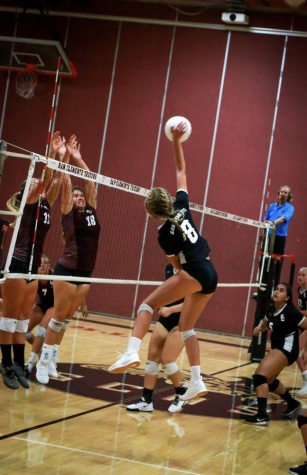 October 25, 2019
Last Wednesday, the San Clemente girls' volleyball team fought for all the marbles against Mission Viejo High, in their last league game of the season.
The Triton's win over the Diablos was a nail-biter, as it almost went to a fifth set, but senior setter Chanel Sud fired an ace serve to close it out in four. The Triton's finished with an overall league count at 7-1 and verified their league title, tying with Tesoro, who also went 7-1.
Winning league is quite difficult and to do it a second time in a row is even more of a challenge. With a number of starters not returning this season, there was a question of how the team would gel as a unit.
"I am extremely excited about winning league, it's really rewarding to see our hard work paying off," senior outside hitter Sophie Smith said. "I was hopeful that we could win again this year but knew it would take a lot of work and preparation."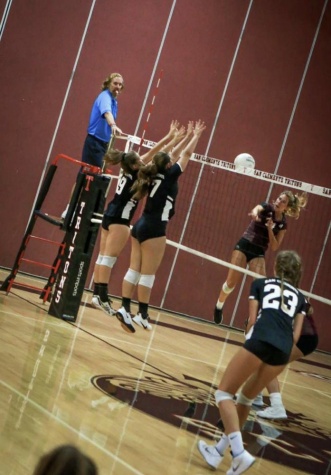 When asked about her thoughts on winning league and the emotions going into CIF, Senior setter for SCHS, Chanel Sud said, "It feels amazing to win league for a second year in a row. I felt pretty confident that we were going to win league again this year because of the chemistry that we have on the court. We all work really well together which sets us apart from other teams. Going into CIF, I feel excited to face new challenges and have a long playoff run."
San Clemente girls' volleyball had their first CIF match of the season last night against Woodbridge High School. They came in focused and on a mission to win, taking the match in three sets. However, last Saturday the lady Triton's season came to an end against San Juan Hills High School as they lost in 3 tight games. In spite of the loss, this season was a great run for the team and they should be very proud of their accomplishments!