By: Oyuky Bahena | General Editor
October 28, 2019
Very few people are able to say that they went to high school with classmates that ended up being immensely successful, or, in other, simpler terms,  famous.
But that may just be a reality for a multitude of students at San Clemente High School.
Junior Emmanuel Koulouris, senior Jackson Todd, and senior Ty Connelly are three SCHS students who are reinventing the "garage-rock" scene with their rock/punk band, REPEATER.
Koulouris is on the guitar, Todd is on the drums, and Connelly is also on the guitar as well as vocals. These three are the definitive members of REPEATER, though they will occasionally have an assistant bassist if needed to perform live.
"Our name is an homage to the band Fugazi from the title of their second album released in 1990," Connelly said.
REPEATER was not always the name, however, and students who went to Shorecliffs Middle School remember.
"Our first band was called After School Special," Todd said. "We [him and Connelly] had been playing music for years— you know, stuff like jamming out in the garage— before we formed REPEATER. We decided to invite Emmanuel over to play after being friends with him at school."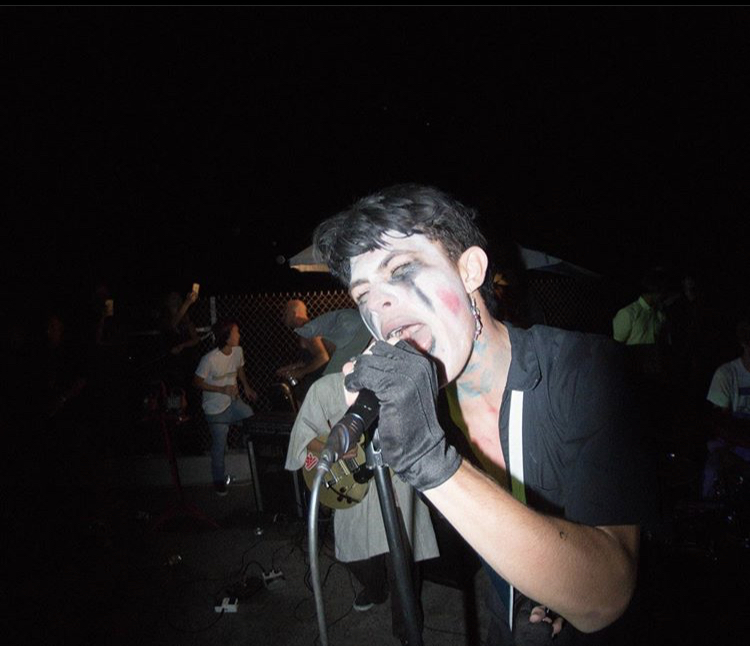 The band describes their music as containing a mixture of rock and punk elements, with a particular, signature grainy sound that really kicks up the "garage-rock" aesthetic.
"Major influences for us have been some icons like Iggy Pop and Black Sabbath," Koulouris said. "But also stuff like Fugazi, Oh Sees, Neil Young, Los Dug Dugs, and Motorhead."
This grunge yet strangely familiar sound does not go unnoticed, as REPEATER has already had a multitude of shows, the most recent one being last Friday night, October 25, 2019 at Catalyst in San Clemente.
"We've had so many different and interesting experiences," Connelly said. "But my favorite kinds of shows are local ones where we know the crowd, like our last show in the Catalyst parking lot. Tons of familiar faces."
It's best catch these local shows now, as REPEATER is expanding their horizons rapidly.
"We're not really sure what direction we want to go," Todd said. "We just wanna have fun with it and spread the energy."
"We should have a legit album prepared by summer which hopefully helps us grow and open us up to some more amazing experiences," Connelly said. "If everything happens to work out, I want to make a tour happen eventually."
You can follow REPEATER on Instagram @repeater.sc and also support them on bandcamp.