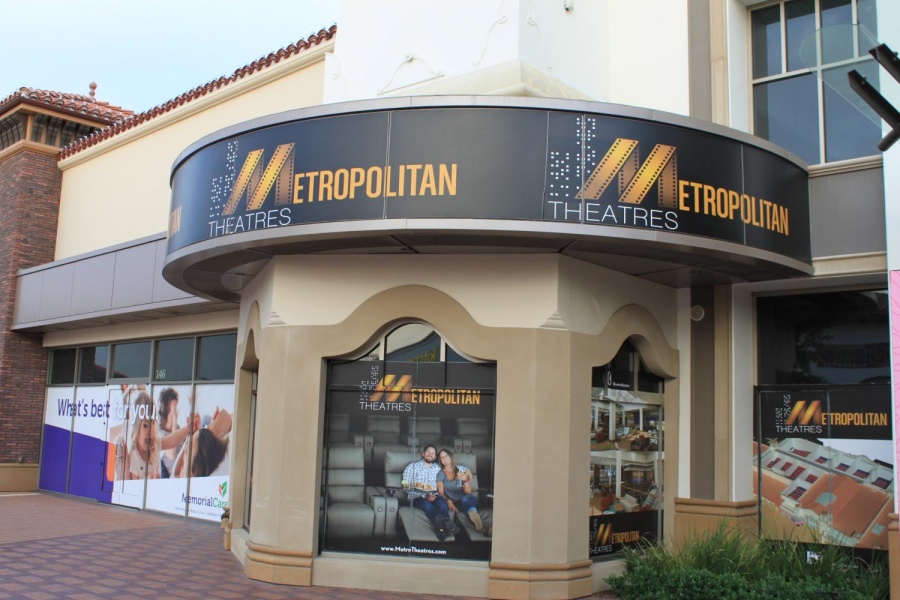 By: Jack Harris | Writer
October 22, 2019
The Outlets at San Clemente, after being under construction for about 18 years, finally opened in November of 2015. Everybody raved for what the new outlet mall would hold and how it would change San Clemente, but did it really fulfill what people expected? The Outlets have big plans underway to attract more people and to make it the most popular destination in San Clemente. 
Currently at the Outlets at San Clemente, construction is underway for a new movie theater to be installed called Metropolitan Theaters, which is a luxury cinema with ten auditoriums and a full scale restaurant and bar is set to open in late 2020.
"We have our fingers crossed," said Susan Jennrich, general manager of the Outlets at San Clemente. "We hopefully will have the new theaters up and running by holiday season 2020." 
This luxury movie theatre will add to the entertainment scene at the outlets. But for all you San Clemente High School students who crave fast food basically at every time of the day, a Chick-Fil-A is coming to the outlets! Currently beginning construction, the new Chick-Fil-A will have a drive through as part of their restaurant. The building is set to be built on the far north side of the outlets, just across the street from the Jim Johnson Sports Park. The Chick-Fil-A is also supposed to have an outdoor patio, for all you fast-food goers who seek an elegant experience at your local fast food restaurants. 
"A Marriott Autograph Collection Hotel is set to begin construction on the site of the outlets," Jennrich said. "Things are on San Clemente time, but we are hoping for it to be ready in about two years." This Marriott will have an ocean view and, as part of the Autograph Collection, will feature the best Marriott has to offer. 
There are plenty of other new additions coming to the Outlets at San Clemente soon. Asada Mexican Cantina is set to begin construction shortly, where Bowlogy used to be located. Bowlology is moving, along with their sister restaurant Tomo Noodles, where Kitchen Collection is. Unfortunately, Kitchen Collection is closing due to the increasing transition of buying online. 
Other features coming to the outlets include universal car chargers, meaning all electric cars can be charged at these stations, and plans are underway for the construction of new ocean view restaurants by the front of the parking lot where Cars and Coffee is. Ultimately, stay tuned because there are great things to come to the San Clemente Outlets.