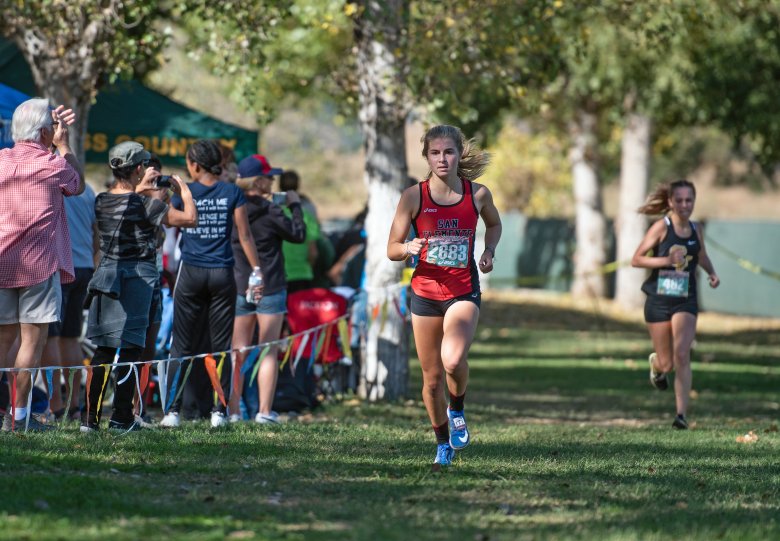 By: Julia Wilson | Head Editor
October 25, 2019
The grueling and painful sport of running is not for everyone; but for senior Hana Catsimanes, it has become her life here at SCHS. Growing up as an active kid, Catsimanes has always been a lover of many sports. Starting young with dance, gymnastics, and basketball, it was easy for coaches and teammates to recognize her incredible athletic potential. Here at San Clemente High, Catsimanes has been a member of the girls' soccer, surf, and varsity cross country teams and has been extremely successful. 
"I enjoy the people I run with and I like how running makes me feel," Catsimanes said. "I also like races because I'm competitive."
Even at her humble running beginnings at Shorecliffs Middle School, Catsimanes has always been one to break records- and barriers. In 2018, Catsimanes was one of the few runners in California who qualified to race in the Foot Locker Cross Country Championships West Regional where she finished 7th place. In order to challenge herself further, Catsimanes trains with the boys cross country team rather than the girls because she is so fast. Her impressive personal records include a mile time of 4:55, two miles in 10:28, and three miles in 16:44. 
"She's practically a part of the boys' team," senior Caleb Mettler said. "She trains with us and she's super competitive with a lot of the guys on the team."
On October 19th, 2019, Catsimanes finished first place in 2019 Orange County Cross Country Championships with a time of 17:02.8 for three miles. Proving herself as the fastest female runner in Orange County, Catsimanes' endless hours running and training is extremely evident.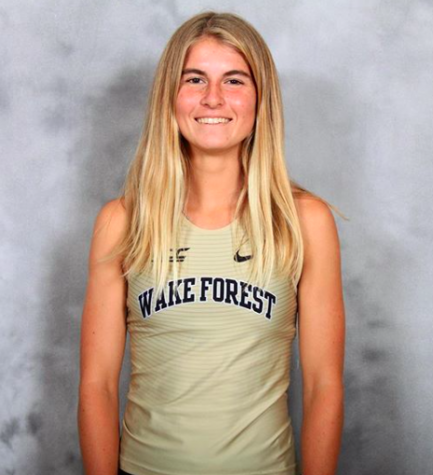 Off the track, Catsimanes has won countless academic awards, taking all honors or AP courses, she shines in the classroom as well. She recently committed to run NCAA Division I at Wake Forest University in North Carolina. Having scholarship offers from many schools, her commitment to run collegiately did not come as a surprise to many.
"The team is a rising team-they haven't made it to nationals yet but have improved every year for the past few years," Catsimanes said "I want to play a part in helping my team be competitive on the national level."
A leader to her peers and team, Catsimanes is not quite finished breaking records here at San Clemente, and it will be exciting to see her finish out her senior season. Come on out to the track to support Catsimanes and the cross country team!