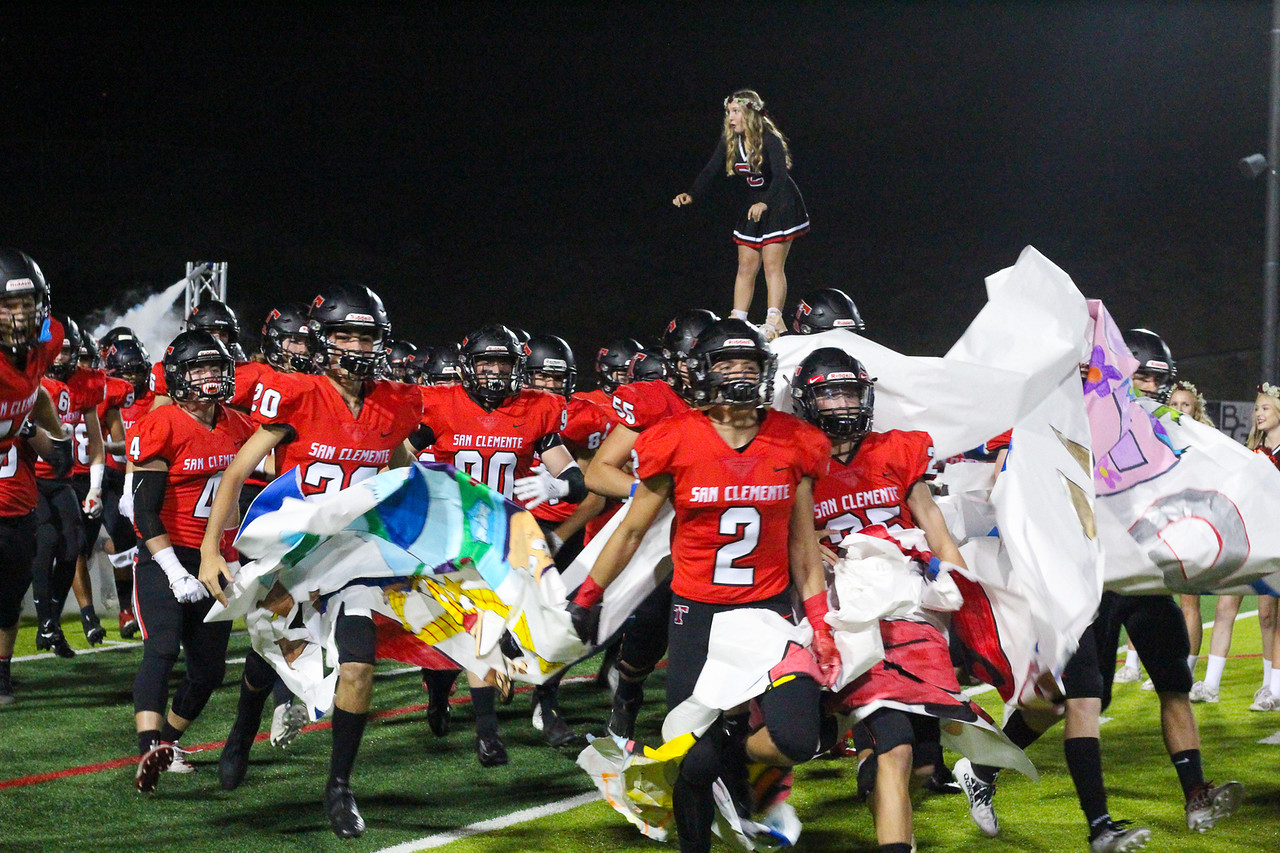 Senior London Hannah leading the Tritons onto the field before a game
By: JP Hefft | Sports Editor
November 6, 2019
On Friday, November 8, 2019, San Clemente Triton Football faced off against Valencia for their first round of CIF. They had to travel for about three hours to get to Valencia, and the whole of San Clemente was looking forward to the team's success. With an overall record of 7-3, the Valencia Vikings proposed a very competitive contest, and the game did not disappoint. 
When asked how confident the team was going into the game, senior linebacker Trenton Brail said,"We were all healthy and excited to play." The Tritons were fresh off their bye week before this game, and Brail said,"We had a game plan and we were ready to play against a quality team." Brail has played a very important role for the team's defense and also leads the team as a captain. 
In the game itself, the Tritons jumped out to a 10-0 lead in the first half, and managed to hold off the Vikings in the second half to secure the win, 17-7. Key players that can be noted are juniors James Bohls and Bentley Redden and seniors Preston Rex and Nick Billoups. Rex had an interception in the game and plays both offense and defense for the Tritons. He will look to build upon what has been a phenomenal season against Rancho Verde on November 15th. 
When asked about how he felt about the team win against Valencia, senior Gavin Peterson said,"It's awesome. It is so great to be able to support your school and see them succeed." With this win, the whole city of San Clemente will be rallying behind the team this Friday against Rancho Verde. Peterson also said, "It is a special experience to be in the loudcrowd, and I can't wait to do it one last time." The SCHS Loudcrowd will be in full effect on Friday, doing their best to rally our players to victory.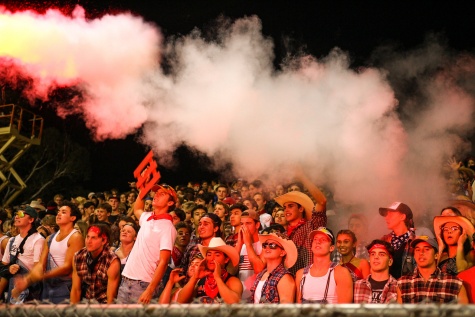 The Tritons will be moving on to round 2 in the D2 CIF Playoffs, and will host Rancho Verde. Rancho Verde has an overall record of 10-1 and will definitely put up a strong fight against San Clemente.  
Come out and support the Tritons in their efforts to continue their season this Friday, November 15th at San Clemente High School.