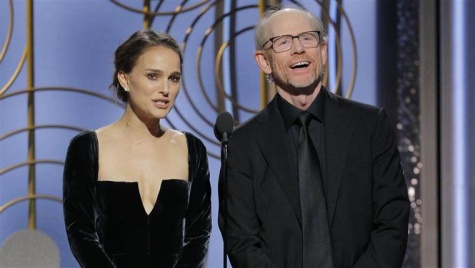 By: Jack Sorenson | Head Editor
December 12, 2019
As awards season approaches in the entertainment industry, the dark cloud of controversy has once again shrouded the red carpet. It seems like every year, at least one spout of contention springs from the most coveted nights in Hollywood.
This year, two separate controversies have arisen in the two most prominent film award shows of the year: the Oscars and the Golden Globes. And while the two instances are separate and distinct, they both point towards a trend of stubborn resistance to change within the industry.
The first controversy came when a Nigerian film, Lionheart, was disqualified from the International Feature category because its primary language is English. Despite the fact that English is the most commonly spoken language in Nigeria, the rules about the prominence of non-English dialogue are a holdover from when the category was for Foreign Language Film. Lionheart is the first submission from Nigeria's massive homegrown film industry, referred to commonly as "Nollywood."
"A foreign film is a film from a different country that has a different perspective on the world we live in," San Clemente High School senior Clay Mosher said. "It doesn't matter what language is spoken, and if it excels at what it does it should be respected."
Mosher's comments reflect much of the criticisms that have been tossed around as a result of the disqualification. Only a couple years removed from a campaign against the Oscars' predominantly white nomination tendencies, the backlash about Lionheart may be a sign that the Academy is still slow to enact the change that has been demanded of them.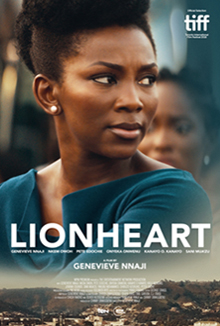 The second controversy comes from the Golden Globes, where none of the Best Director nominees were female. In a year where female directors made a strong showing— from Greta Gerwig's Little Women to Alma Ha'rel's Honey Boy— none of them were recognized for their achievements.
"The Golden Globe nominations should solely be based on quality, but it is a disappointment that the Golden Globes did not award creative and intelligent women for their good work," senior Jenna Yeam said.
Along with Best Director, qualified female nominees and their works were excluded from other categories such as Best Screenplay and each of the two Best Picture categories. While speaking at last year's Globes, Natalie Portman even called out the Hollywood Foreign Press for this lack of representation, but that plea appears not to have been heard.
While the ceremonies recognize industry members for quality work, the awards themselves are supposed to be based on how good the work itself is. As Hollywood comes under more and more pressure to open its arms to a more diverse group of filmmakers, it will have to accept new faces into the industry if it wants to hold its spot on top of the entertainment world. Controversy after controversy has also made it clear that it is not good enough to just allow new filmmakers: they are going to have to recognize their achievements as well.