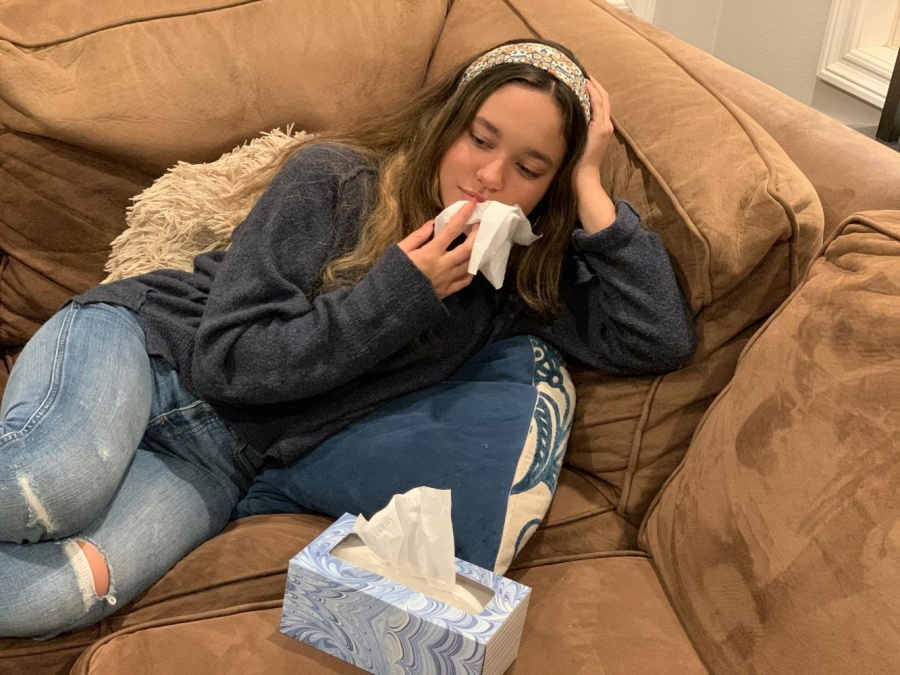 By: Sydney Donovan | Editor 
January 17, 2020
Flu season has come early this year due to a strain of the virus not typically seen during this time of year. According to data from the CDC we are about four weeks deep into the center of the flu season. The flu activity peaks between December and February and it can go on as late as May. The CDC reports 9.7 million cases across the U.S. As of right now, at least 2,900 people have died of the flu this season according to data from the Centers for Disease Control and Prevention (CDC), and flu activity is "widespread" in the country. 
Influenza B is the most common form of the flu, but there are still others to watch out for. The "B" virus has been diagnosed more among children and young adults up to 24 years old, while an "A" virus has been more common among adults 65 and older. Children, older adults, pregnant women, anyone with a chronic medical condition, and health care workers are especially vulnerable to getting the flu or having complications such as pneumonia, bronchitis, or sinus and ear infections, the CDC says. "It is the worst feeling to have the flu," San Clemente High School sophomore Victoria Latta said. "I didn't have any strength and still can barely move around at home" .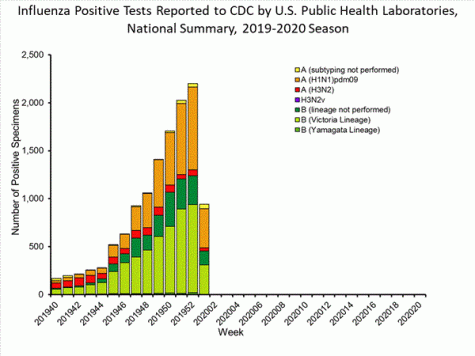 Getting a flu shot is a good idea, but it still takes about two weeks for your body to become immune. Experts say that this year's flu vaccine may not be particularly effective against the strain of the virus now widespread in the United States. But even so, it's worth getting the shot: people who are vaccinated are better off if struck by the flu than those who are not. "I have noticed the flu has been going around because my whole friend group already got sick over break," SCHS senior Haley Stephens said. Being around all the students at school, kids are more likely to catch the flu, so it is important to practice good hand hygiene using soap and water so you can stay healthy this season!