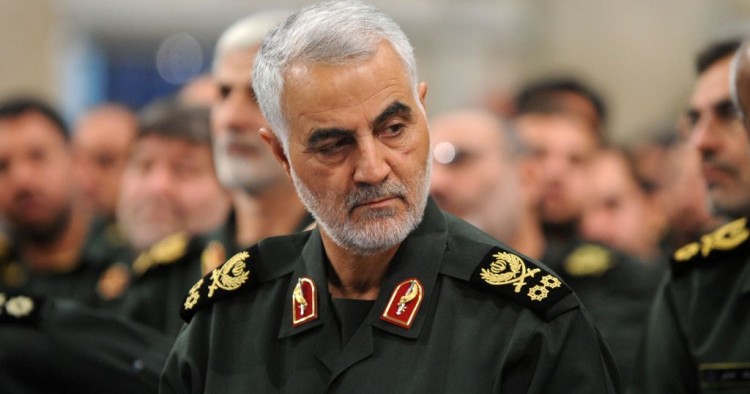 By: Maxine Davey | Head Editor
January 17, 2020
15 days after the killing of the Iranian military general Qasem Soleimani, the fate of America's Middle Eastern relationships hang in the balance. Soleimani acted as the leader of Iran's Revolutionary Guards' Quds Force and orchestrated military actions in Syria and Iraq–and though many Iranians viewed him as a hero, both Soleimani and the Quds' Force were labeled "terrorist" by the United States government long ago.
Prior to the drone strike that killed Soleimani, an American defense contractor was killed on December 28 by Kataib Hezbollah, an Iranian Shia militia group, and the Pentagon implemented airstrikes in Iran just a day after.
Additionally, the Trump administration has hinted about "imminent" attacks led by Soleimani when explaining the reasons behind his assassination.
"The Fake News Media and their Democrat Partners are working hard to determine whether or not the future attack by terrorist Soleimani was 'imminent' or not, & was my team in agreement," President Trump said in a tweet Monday. "The answer to both is a strong YES., [sic] but it doesn't really matter because of his horrible past!"
Though death tolls rose and protests raged, there was no retaliation from Iranian military forces–until January 7, four days after the U.S. killed Soleimani. Iran responded with rocket attacks on bases with US troops, but there were no casualties.
And although Iran vowed to spill American blood following the death of their beloved general and stormed the streets in protests (more than 40 died in a stampede) while the Pentagon has greatly increased security, it seems as if tension between the two countries will not escalate any further.
"As far as I can tell, the tensions between the U.S. and Iran will not erupt into a full-scale war–however, the entire situation is an enormous diplomatic blunder and a tragedy for U.S. interests in the Middle East that will be felt for years to come," San Clemente High School junior John Koenigshofer said. "When you kill one of the most loved and revered figures in a country, the people and their government will not take that kindly, as we have already seen."
However, many Americans believe Soleimani's death was a necessary consequence of increasing Iranian aggression. In a conversation with Vox writer Alex Ward, former Pentagon official and Middle East expert Bilal Saab said it was about time The U.S. send a strong message.
"The moment our troops and personnel are at risk, or a single American dies, the US is going to lash out," Saab said. "We're going to be very forceful with our response—and that's exactly what happened."
Meanwhile, Congress has banned President Trump from making military decisions in the Middle East without congressional approval.
Though our future in the Middle East is unclear, however, hopefully the upcoming weeks will dispel fears of the next World War III.