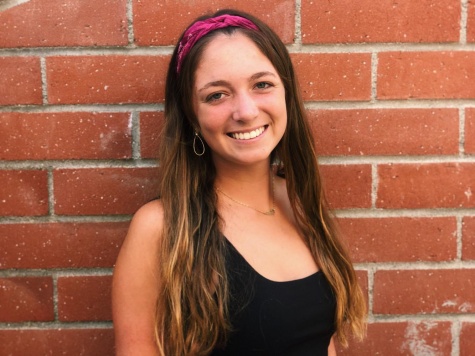 Max is incredibly excited to be this year's Editor-in-Chief! Her hobbies include belting Beyoncé in the car with Ava, buying out the entire stock of pumpkin muffins at Trader Joe's, and watching reality TV (like So You Think You Can Dance). Additionally, she is a four-year member of the SCHS girls' varsity soccer team and President of the SCHS chapter of National Honor Society. She plans to play soccer at a 4-year university, and her post-college plans might include becoming an international civil rights lawyer, environmental journalist, or foreign correspondent for The New York Times.
The 2020-2021 admissions fiasco
Vista Del Mar teacher Kristine Hostetter under fire for attending D.C. protest
Everything you need to know about the Senate race in Georgia
Presidential election update: possible outcomes
First presidential debate: seeking clarity and truth among the chaos
Who are Trump's supporters—and why do they stick around?
AP Environmental students go to Yosemite
Nevada Democratic debate highlights
Why Pelosi and the Democrats need to take the high road
Death of Soleimani leaves the future of U.S.—Iran relationship uncertain
The best and worst of 2019: the year in review
Global population growth and its implications
The inconsistencies of the United States government: e-cigarette and gun legislation