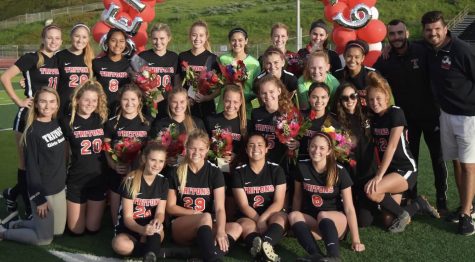 By Maxine Davey | Head Editor  &  Stolie Erickson | Writer
September 13, 2019
On August 27, San Clemente High School girls' soccer coach Lauren Leslie officially stepped down. After three years as head coach, Leslie left the program due to her commitments to the first-ever women's national beach soccer team, for which she will be traveling and training internationally. Meanwhile, Athletic Director John Hamro must take up the search for a new program head.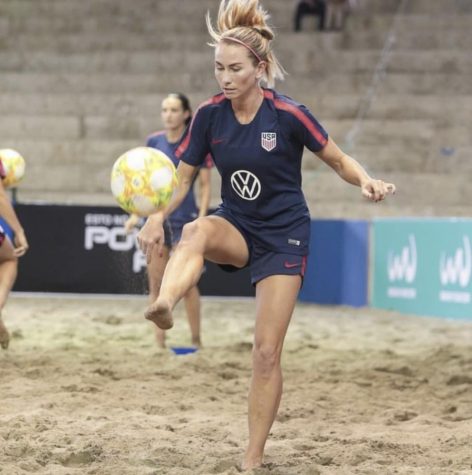 The position was opened up to internal hire for teachers in the Capistrano Unified School District for three days after Leslie resigned. It was then open for ten days after to external hire. Hamro will conduct interviews once the ten days are up and make a decision on who will be the next girls' soccer coach.
Meanwhile, assistant coach Marco Spaccini hopes he will get the job. When asked what he loves most about coaching at San Clemente, Spaccini said, "I love all the girls here. They are amazing athletes and they really care about the program…that's what I like the best: coaching and helping competitive athletes."
Spaccini moved to San Clemente three years ago from Italy. He is passionate and knowledgeable about the game, and widely liked by the girls he coaches. He has been with the San Clemente girls' soccer program for one year, during which he and former head coach Lauren "Fly" Leslie worked well together to establish a positive community. "I love the environment the previous coach created," Spaccini said.
Although John Hamro is in search for a new coach, the girls also have an idea of what necessary qualities their coach will have. "We are looking for a coach who can challenge us [the team] and make us the best we can be so we can win league," senior Jewel Craft said, "We also want a coach who is fun and can connect with all the girls."
Meanwhile, the team is focused on working hard for the upcoming season, even if the future of the program is uncertain. "I'm looking forward to kicking some Aliso butt while having a good time and bonding with my team," Craft said.
The 2019-2020 season officially kicks off against Aliso Niguel on January 7 at Thalassa Stadium, come on out to support the girls!