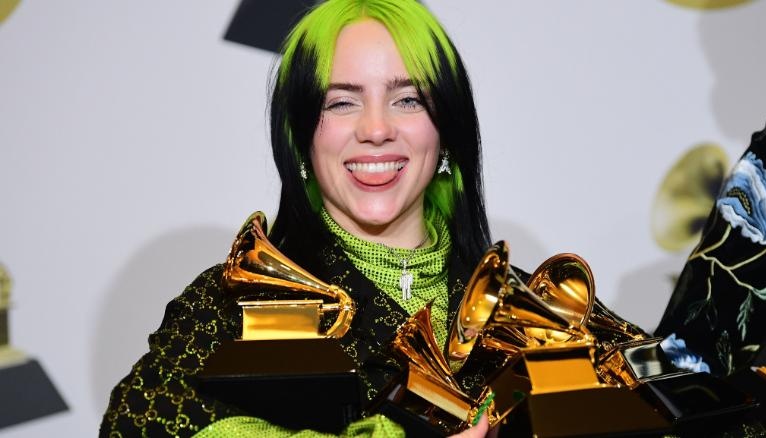 By: Julia Wilson | Head Editor
February 7, 2020
On January 26, 2020, at the 62nd Annual Grammy Awards, eighteen-year-old American singer-songwriter sensation Billie Eilish became the first eighteen-year-old woman to receive five Grammy awards out of six nominations. Eilish was crowned the queen of pop music with five awards: Best New Artist, Song of the Year, Record of the Year, Album of the Year, and honors for Best Pop Vocal Album. Her Grammy winning album,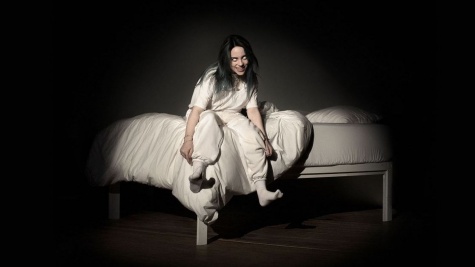 "WHEN WE ALL FALL ASLEEP, WHERE DO WE GO," features some of her most well-known and Grammy winning tracks such as "bad guy" and "when the party's over." Alongside her songwriting partner, producer, and 22-year-old brother Finneas O'Connell, Eilish collected her awards, in shock of her success as the night progressed.
"Billie has an amazing voice, style, and is effortlessly cool; it's crazy that she won five Grammys at only eighteen-years-old," said San Clemente High School junior Isabelle Comes. "And I couldn't think of any other person who could pull off neon green and black hair." 
Born and raised in Highland Park, Los Angeles, Eilish began her musical career at only 14 years old on the streaming platform SoundCloud. Her now famous single "Ocean Eyes" debuted in 2016, immediately receiving attention from both the SoundCloud community and the media. Eilish now has one studio album, one live album, two EPs, 20 singles, and 17 music videos, and a huge fan base across the world. Since her humble beginnings, Eilish has become a sensation with her eccentric music and fashion style and truly is an icon in the music industry.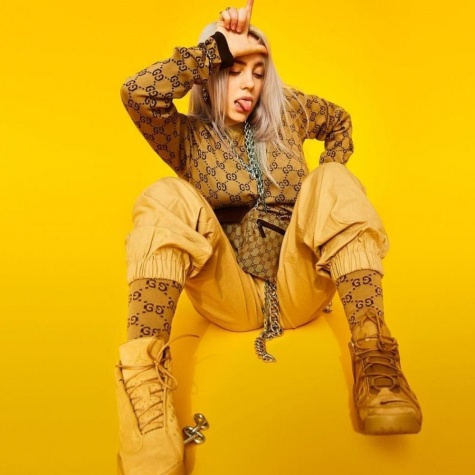 "I like her because she is not afraid to be herself and is so amazingly creative with her style and visuals," said senior Lauren O'Neill. "She doesn't stick to just one genre and proves that there are no limits in making music." 
Seven days after her major success at the Grammys, Eilish was revealed as the cover of the March 2020 publication of American Vogue. It also has been confirmed that Eilish will be performing at the 92nd annual Oscars held on February 9, 2020 at the Dolby Theatre. Not only has Eilish become a rising star musically, her advocacy for body positivity and individuality has made her a role model to many young women. It is amazing to see how her career has taken off so rapidly in the past year, and it will be exciting to see what she will do next!