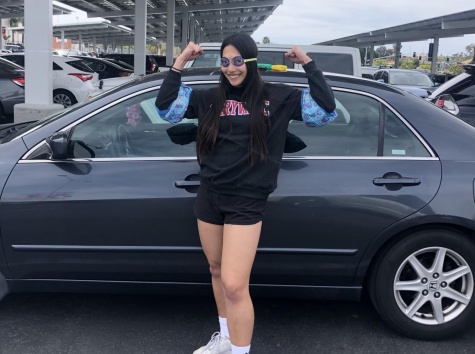 By: Sophia Burick | Editor in Chief
February 27, 2020
Last Friday marked the beginning of this year's game of Senior Assassins — a long-standing annual tradition at San Clemente High School as well as many other local high schools. Each year, hundreds of seniors sign up to participate, though only one will emerge victorious.
The game functions as so: each senior that signs up is given the name of another participating senior by the host of the game, and it is their job to "assassinate" their target by shooting them with a water gun. As each senior attempts to eliminate their target, they must also avoid being caught by the assassin that's targeting them. When a senior is eliminated, the assassin that got them now pursues whoever the eliminated assassin was pursuing, leading the pool of assassins to grow smaller and smaller until only one remains.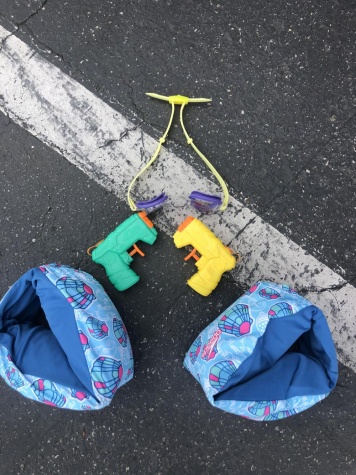 "I have spent seven hours tracking my person with no results, " San Clemente High School senior Sophia Mains said. "Honestly, this game is hard!"
There is one fool-proof way to steer clear of elimination, and it only comes at the cost of your dignity. Any player that is wearing pool floaties and goggles—with the goggles on their eyes—cannot be assassinated. However, this rule may change as the game goes on, leaving senior assassins vulnerable to elimination.
"I'm always on edge," SCHS senior Chloe Kamp said. "This game brings out my inner stalker."
As the game is not affiliated with San Clemente High or SCHS ASB, the job of hosting the game always falls upon a willing student volunteer, and this year SCHS senior Delaney Miller has risen to the challenge.
"I spontaneously decided to host the game because I didn't know of anyone else who was going to do it, and being in charge seemed exciting," Miller said. "It's so cool that students from all different friend groups and all different plans for the future signed up to continue the tradition."
Miller spends hours each day evaluating assassination videos, answering questions, and using the game's instagram page to keep everything running smoothly.
Sadly, for some assassins, the dream of winning the large sum of prize money is already dead.
"Getting killed feels shameful," recently eliminated SCHS senior Jenna Yeam said. "It was so terrifying. I felt like I was getting attacked. I'm a little frazzled now, but I'm taking it one day at a time."
While assassin careers like Jenna's may be coming to an end, many others are just beginning, and we have yet to know who will be the final senior assassin.