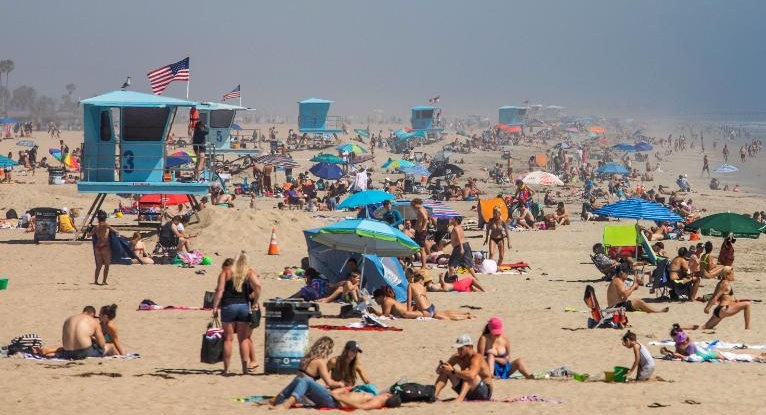 By: Stolie Erickson| Writer
April 28, 2020
Despite concerns on the coronavirus pandemic and the potential danger affiliated with it, beaches in Southern California are flooded with thousands of people. With the weather getting warmer, the waves getting better, and the ocean becoming a pleasant form of refreshment, many residents are escaping to get a "summer feel" at the beach.
The outbreak of COVID-19 has caused many states, even countries, to go into a lockdown or quarantine procedure. With over 3 million deaths resulting from coronavirus on a global scale, a million of those are from the United States alone. A distance of six feet has been recommended by doctors in the form of "social distancing" in an attempt to limit the extent at which the virus is spread.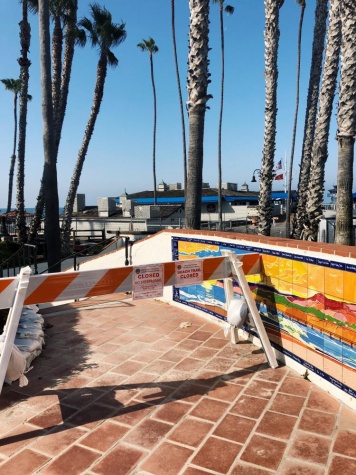 Although orders of isolation and banning of social gatherings with people other than family is encouraged, many of those who have the luxury of living at or near the beach are struggling to stay inside. Locally, San Clemente beaches and running trails were shut down, along with the parking lots and entryways used to get there; whether it be with fences, chains, or other forms used for blockading civilians. However, in places such as Dana Point, Newport Beach, Huntington Beach, and others throughout Los Angeles, the restrictions on escaping to the beach are far less strict.
Whether it be lounging on a towel to get a nice tan, or playing volleyball with friends, people are disregarding concerns on attracting coronavirus despite recommendations from doctors. "I think the thing that is really just most risky about a beach is that it's an area where you've got a huge crowd. And there aren't many places right now where you see that happening," Dr. Marybeth Sexton of Emory University School of Medicine said. "You can't swear that if somebody happens to cough on the beach chair to your left and there's that breeze that blows that over across you, that you don't have the exposure."
Surfing is a large part of the culture here in San Clemente. Many young surfers, and adults as well, are furious over not being capable of having the desired freedom necessary for them to get out in the water again. In fact, there was a small protest at the San Clemente Pier last week, where people held signs lettered "I have my freedom," or "let me live" in an attempt to draw attention to quarantine and isolation orders, and how they're affecting the community.
"In San Clemente, surfing is many peoples' passion," San Clemente High School junior Aidan Giacobello said. "I, along with many other surfers, want to keep surfing, and as long as we keep a safe social distance we should be capable of doing so."
Looking forward, rumors of San Clemente beaches being opened for exercise and other physical activities have circled around. Additionally, the government officials throughout California are planning how to progressively ease stay-at home orders and other restrictions during the outbreak of COVID-19. As the number of confirmed cases continues to drop, the most we can do is follow social distancing policies in pursuit of flattening the curve.