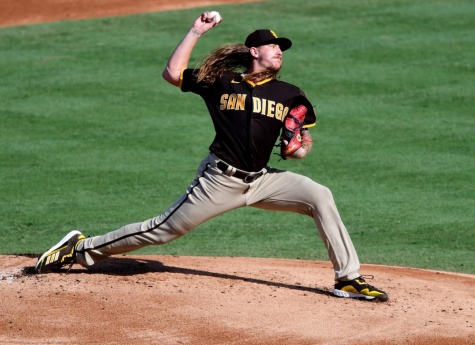 By: Jack Hagen | Writer
September 3, 2020
Monday, August 31, marked the trade deadline for Major League Baseball—the rosters are close to locked, and players can no longer be traded. Due to COVID-19, this event happened a month later than normal to correspond with the adjusted season schedule.
Every year, teams can be classified as buyers or sellers. A seller is a term for a team that is willing to move assets and prepare for the future rather than the present. A buyer believes they are in the hunt for the playoffs and possibly contention for a championship title. They go "all in" by allocating maximum effort, money, and resources to prepare their team for the playoff race. This year, some major sellers were the Los Angeles Angels, the Texas Rangers, and the Seattle Mariners. All three teams not only traded away several of their veteran players in exchange for younger, more projectible players, but all reside in the same division, the AL West. On the other hand, the Toronto Blue Jays were major buyers, acquiring veterans Johnathan Villar and Tijuan Walker. Most notably, however, were the San Diego Padres, who acquired the big arm of Mike Clevinger and all-star Mitch Moreland. 
Because of these moves, they appear to be a juggernaut when looking ahead at the rest of the season. "The Padres have been on fire lately with rising star, Tatis, leading the way," Junior Kaden Giles said. Fernado Tatis Jr., arguably the best player in the game, and the Padres's impactful new assets may very well be enough to overpower their division front runner, the Los Angeles Dodgers. Not only do they have the talent to take them on, but the atmosphere they have created is something special. "This is the most exciting team in baseball by far right now," star pitcher Clevinger said when hearing the news of his trade to the San Diego team. "This is the kind of place to be."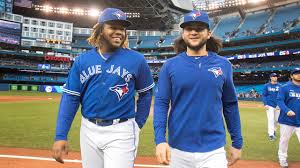 On the other side, in the American League, the race will definitely come down to the wire. While these teams were not as active on the buying side of the deadline—with the exception of the Blue Jays—there are eight teams well above the .500 mark as opposed to the National Leagues' five. Some of the definite locks for the playoffs are the ever-present New York Yankees, as long as they stay healthy, and the Oakland Athletics, who, similar to the Padres, are very hot. One team in particular, however, stands out a little differently: the Toronto Blue Jays. "The Blue Jays are a very young team," senior Ben Dwinell said. "They are very fun to watch." Villar and Walker could be the veteran presence the young guys need. They sit in third in the AL East with a 19-16 record behind the Yankees and the Tampa Bay Rays. As the eighth seed, they may have the opportunity to make a run in the playoffs.