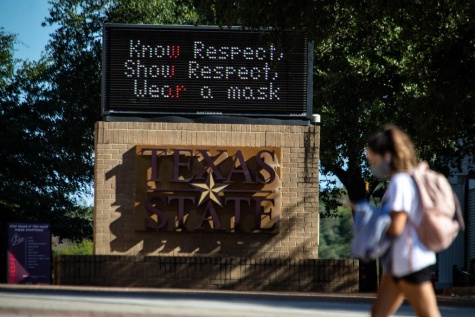 By Reaghan Mulligan | Opinion Editor
September 27, 2020
Bustling campuses, crowded lecture halls, babbling young adults, finding the perfect roommates, and attending parties come to mind when thinking of the stereotypical college experience. All of these situations involve large crowds of people interacting with each other in relatively small spaces. 
Additionally, these situations are rites of passage, formative experiences for young adults. Who would have expected, that as of March 13, 2020, these stereotypical experiences would become a rarity for students entering the 2020-21 school year?
With COVID-19 cases rising over six million in total since the beginning of March, students and staff alike were not expecting much of the coming school year. Students hoped that things would go back to normal by summer, but with summer 2020 having come and gone, returning to any sense of normalcy seems like a fantasy rather than a possibility. 
Many colleges have begun to slowly move students in as of late August. Different colleges put various methods of precaution into place; for instance, New York University required its students to self-quarantine for the first two weeks of arriving on campus.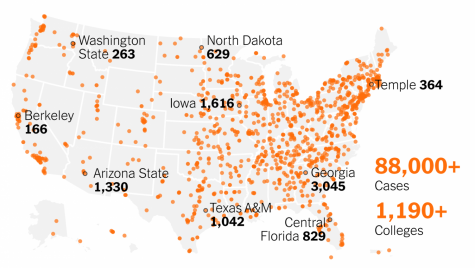 According to the chart to the left from The New York Times, colleges and universities in the eastern sector of the United States are bustling with positive cases. This could be due to a lack of enforcement, a lack of student compliance, or the overall density of the population in certain areas. 
"I think that they should limit gatherings to under ten people, and have them all be socially distanced when possible," senior Megan Moe said. "If they are able to safely conduct classes in person, then I think they should continue with that, but if there are too many cases, students should be sent home or quarantined in their dorms." Moe further explained that student and staff safety should be the top priority for every college.
At San Diego State University, most of the student population remained online for the return of the semester. However, a percentage of the student body were permitted to live in the dorms. The school did not put pressure on the students to remain responsible and aware of the dangers of the virus, and eventually COVID began to spread around the southern California campus.
"The university knew over the summer that students were having parties in the College Area and that they could spread the virus, but they did not do enough to make sure things wouldn't get out of hand," San Diego State microbiologist Scott Kelly said in the Los Angeles Times.
Its neighboring college, UC San Diego, was facing the question of whether or not to bring in students onto campus. On their college website, UCSD composed a plan involving regulations and precautions in order to limit the spread on and off campus to the best of their abilities.
"All UC San Diego employees and students who are reporting to campus or any other physical UC San Diego location must conduct a daily self-screening for COVID-19," the announcement said.
"My college has made the majority of classes for Fall online, limiting the number of classes that will meet in person," UCSD junior Madelyn Stellpflug said. "I feel like there is a responsibility to be smart and be safe, and listen to people who are making rules to keep us safe." Luckily, many students at UCSD seem to be compliant with rules and regulations put in place to keep them healthy; however, there are students at every campus with absolutely no regards to the newly implemented rules.
In fact, countless fraternities and sororities have been receiving the blame for COVID cases increasing on campus. University of Wisconsin-Madison and University of Tennessee have been reprimanded for Greek-Life houses disregarding the rules that discourage large group gatherings.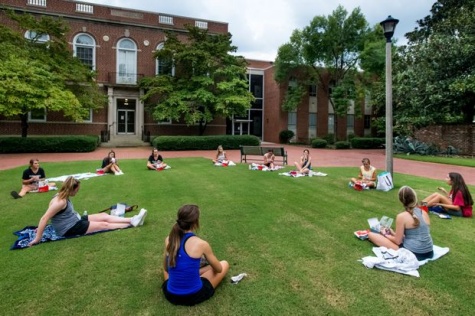 "My university has done a really good job with keeping students informed on how to best keep people safe," Stellpflug said. "I feel like the majority of students at my school have adopted the "pod" mentality; staying within one social circle that you hang out in, with limited to no mixing between pods. This way, we still get social interactions, but in a safer way.
Safe student interaction should be of high importance to both colleges and their students, with extra emphasis on the 'safe' part of the socialization.
"Schools need to move away from this 'abstinence-only' approach," infectious disease epidemiologist at the Harvard Medical School Julia Marcus said in a CNN Article in regards to the idea that colleges were putting too much pressure on students to comply with rules that simply discourage gatherings. "How do we support students in having their social needs met, while also staying lower risk?"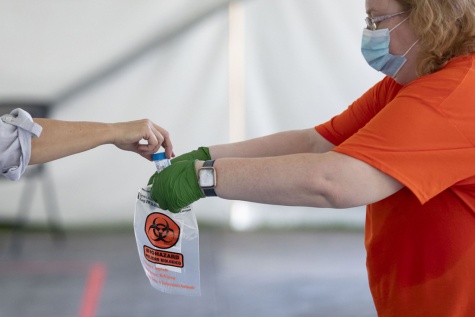 In some universities, COVID testing is a mandatory and accessible requirement, however, schools such as University of Michigan implemented a voluntary test that required a preliminary assessment to be qualified for the test. Even applying for a test might feel like 'too much work' for students, and it would be more effective to provide easily accessible tests for students across the country.
Luckily, many students who tested positive for the virus reported mild symptoms compared to those of older age. According to three different student reports via a University of Wisconsin Badger Herald Article, their symptoms included loss of taste, smell, and respiratory issues.
While some campuses, such as UCSD, continue with plans to slowly bring students back to school in-person, others face the challenge of increasing cases on campus that may influence them to shut down. The University of North Carolina at Chapel Hill and the University of Tennessee, for instance, were both forced to abruptly adjust their safety plans when an abundance of cases rose inside their schools. University of North Carolina at Chapel Hill was forced to return to distance learning after just two weeks while Tennessee raced to provide more spaces for quarantined students as infections rose.
All in all, all colleges are facing the same issue: increasing COVID-19 cases due to in person student interactions. Student and staff safety is no doubt an important factor in each and every college planning to reopen; however, the preservation of tradition and the social and intellectual benefits of college remain. The upcoming months will set critical precedents for the future of college experiences.