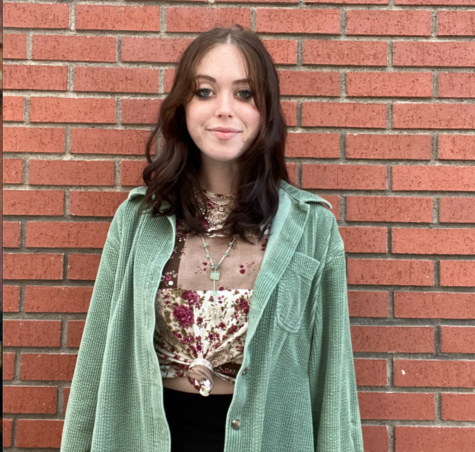 Reaghan Mulligan is a senior at SCHS and is looking forward to returning to the Triton Times for her second year.  While Reaghan is not a morning person in any way, shape, or form, she will begrudgingly be in the parking lot everyday listening to music and finishing her coffee before school starts. When she's not online shopping or doodling aimlessly on her homework, you can find her roller skating at the rink in Fountain Valley or in the many parking lots across San Clemente. As it is her senior year, Reaghan's main goal is getting as far away from San Clemente as possible. She's planning on becoming a Psychology major in college, but anything can happen in the three months between now and College App deadlines!
It may be time to reconsider the audience of climate change tips
California public schools now required to provide free menstrual products to students
Predators with a platform: Why does fame create monsters?
New Texas Abortion law catches the attention of the federal government
Back to school—this time with a few changes
SCOTUS agrees to hear Mississippi abortion petition
The rise of mass gun violence in America
The death of Sarah Everard: addressing the prevalence of gender-based crimes
Best coffee to grab before school: Zebra House Coffee
Recent investigation on the death of Elijah McClain: Officers had no legal reason to apprehend McClain
Space Tourism: an 'Out of This World' experience
You just got the COVID Vaccine-now what?
Christmas trees, cookies, and COVID-19: pandemic predictions for the winter season
The Keys to the White House: Professor Allan Lichtman predicts a win for Biden
Uncovering the environmental dangers of single-use masks
COVID ravages college campuses