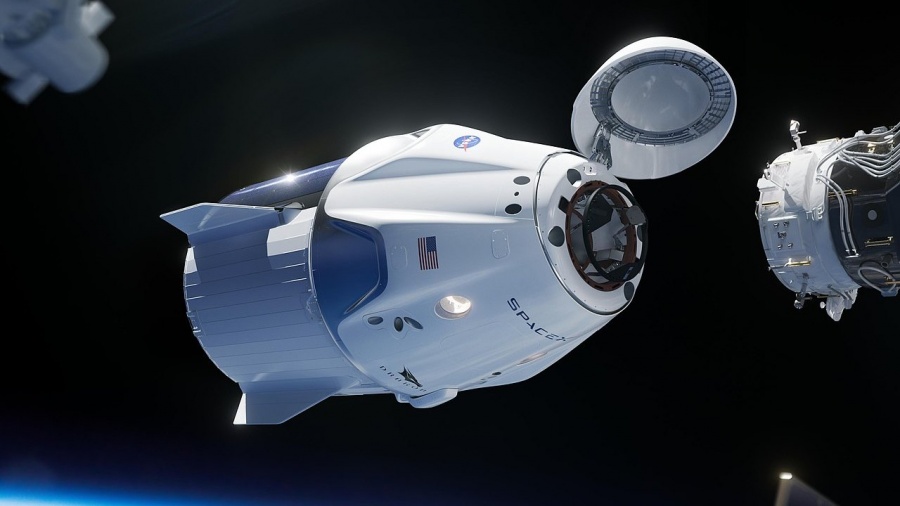 Reaghan Mulligan | Opinion Editor
Socks. Check. PJ's. Check. Toothbrush. Check. Space Suit. What? This vacation's packing list might look a bit different.
Every little kid dreams of going to the moon, and maybe, just maybe, those dreams can become tangible in the near future.
Space tourism, while still a developing industry, is rapidly developing nonetheless. Companies across the nation such as Virgin Galactic and Elon Musk's SpaceX have been setting plans into motion to send private citizens into space, for both research and tourism.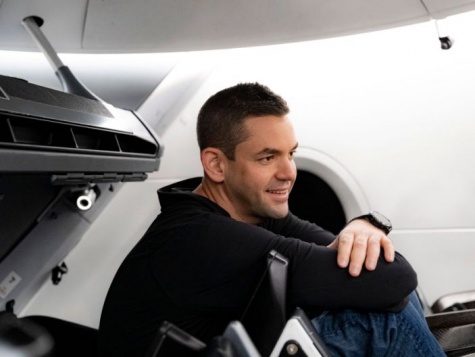 On Monday, February 1, Jared Isaacman, 37-year old co-founder and CEO of Shift4Payments, announced his plans to pilot a four person mission, called "Inspiration4", on a SpaceX Crew Dragon Capsule. Isaacman, an accomplished pilot, plans to donate two of the additional three seats to St. Jude's Children's Research Hospital. St. Jude's has already given one of the seats to an employee yet to be named. The receiver of the second seat will be chosen via a fundraising raffle that St. Jude's hopes will accumulate over $200 million. Surprisingly, no payment is needed to enter the raffle, however each dollar donated counts for ten entries, with a maximum of 10,000 entries (or $1,000 in donations). 
The person deemed fit to redeem the fourth and final seat is still yet to be determined. Isaacman plans to choose an inspirational entrepreneur who utilizes the Shift4Shop eCommerce Platform, which provides users a site to build and create a prosperous online business. According to Inspiration4, a website with more information on plans for the space mission, one must only launch their own eCommerce platform, and post their "inspirational business story" online to have a chance to be selected. The winners of both sweepstakes will be announced at the end of the month.
"Personally, I wouldn't want to go on any sort of space mission," junior Abby Matossian said. "However, I think many people would take up the opportunity to go."
Each of the four seats represents a humanitarian pillar: Leadership, Generosity, Prosperity, and Hope.
"Inspiration4 is the realization of a lifelong dream and a step towards a future in which anyone can venture out and explore the stars," Isaacman said. "I want to use this historic moment to inspire humanity while helping to tackle childhood cancer here on Earth."
The Crew Dragon spacecraft "Resilience", currently docked at the International Space Station (ISS) on SpaceX's first contracted crewed flight, will be used for the three-to-four day orbit.
"It will be the first-ever all-private crewed orbital mission in history," SpaceX founder Elon Musk said.
Along with the hopes to inspire the masses and ensue a reaction similar to the first space mission to the moon, Musk relayed to reporters on Monday his optimism in this trip's milestone, hoping that continued missions similar to this one will eventually bring down the cost of space travel to "make space accessible to all."
With such lofty goals, it is uncertain if and when space 'tourism' will be something accessible for those outside of the upper class. In 2019, NASA announced its encouragement for business at the ISS after previously turning away from the idea of wealthy tourists venturing out to the station. Their new policies would require a $35,000 dollar per night charge to cover amenities-much more than your average vacation, but I guess this would be no ordinary trip. 
"I think space tourism will definitely become a hobby for the rich and it will probably be incredibly expensive," senior Megan Moe said. "If it were made accessible to everyone that would be cool, but at the same time, we have so many issues here on Earth already."
"A lot of people believe there is a market for space tourism," space policy expert at the American University in Washington D.C. Howard Mcurdy said. "As transportation capabilities improve, the hope is that the costs will come down. That begs the question of whether or not you can sustain a new space company on space tourism alone. I think that's questionable."
With the plans to launch "Resilience" with its four philanthropic passengers in the last quarter of 2021, the future for private space travel seems to be flourishing. The Inspiration4 mission is the fourth scheduled event amongst other SpaceX private missions scheduled for the upcoming future.
If you had the chance, would you take a trip to space?
Click Here to watch Elon Musk discuss the SpaceX "Inspiration4" mission.