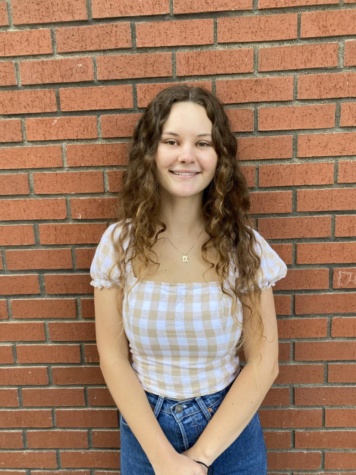 Amy Parr is a senior at San Clemente High School, and this is her second year as a head editor for the Triton Times. She is also a part of the Dual Immersion Program and Link Crew at SCHS, and she is also the president of SC Beach Conservation. In her free time, Amy enjoys reading, spending time with her three dogs, and going on hikes with her best friend. She joined Newspaper to refine her editing skills and to stay informed about the world around her. In the future, Amy hopes to live abroad and have as many dogs as possible.
Best place to hang out with your dog: Trail Six
Queen of Spirit: Haley Sandstrom
Joe Goldberg's latest adventures 
Should Columbus be celebrated?
Dear Evan Hansen: illness or immoral?
Met Gala 2021: Fashion with purpose
Girls volleyball off to a fiery start
Year in review of online learning 
Billie Eilish promotes female empowerment
Week one: the trial of Derek Chauvin
Happy anniversary, quarantine!
Best spot for a sunset picnic: Pines Park
Grieving the 500,000 lives lost from Covid
Is a new dawn approaching for the student debt crisis?
What to expect from the Covid-19 vaccine
Senior spotlight: Sean and Keith Hoffmeister