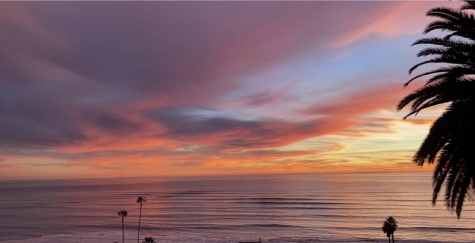 Amy Parr | Head Editor
March 12, 2021
Nothing says small town charm quite like a picnic, and here in San Clemente there are plenty of options to choose from for a nice sunset picnic. A local favorite is Pines Park, located on Camino Capistrano in Capo Beach. Notorious for school dance photos, Pines Park is also the ideal place for a picnic. 
"I love going to Pines because the view is amazing and it's just a nice relaxing place," junior Savannah Bachelor said. "I like how there's always shady spots so it's great year round."
With abundant lawn space and ocean views, Pines Park is the perfect spot to have a picnic and watch the sunset.