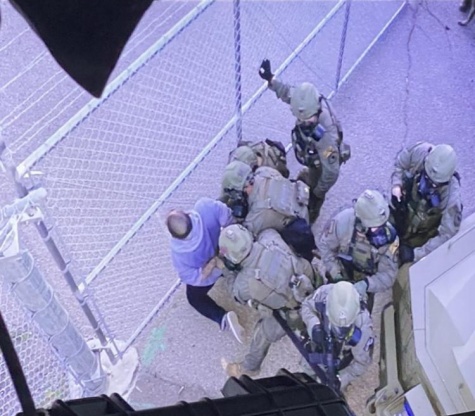 Nathan Melcher  | Computer Design Editor
March 9, 2021
On Friday, March 5, around 1 pm, OCSD deputies in the area of Laguna Hills located a stolen vehicle and attempted a traffic stop. The suspect failed to stop and lead police on a chase lasting approximately 45 minutes. The suspect, an estimated 22-year-old male, was driving a black stolen Cadillac, which prompted deputies to initiate a traffic stop.
Deputies followed the suspect through the streets of Laguna Hills and eventually the suspect got on the I-5 Freeway headed southbound. The suspect exited the freeway at approximately 1:30 at Avenida Pico and led authorities on a chase headed east on Pico, crossing right in front of San Clemente High School. Many students and staff heard the commotion, including junior Gavin Stay.
"After school I saw many police cars going [eastbound] on Pico. I called my dad asking if he saw anything, because he works right off Pico," Stay said. "[H]e said he has seen 5-6 SWAT cars and 10+ police cars. At that point, I knew something big was going on."
The pursuit ended at the east end of Avenida Pico around 1:40 pm, where the suspect crashed into the gates of the power substation located down there. His reasoning behind that location is unknown, but some speculate that it was an attempt to breach Camp Pendleton, a Marine installation just on the other side of the hill.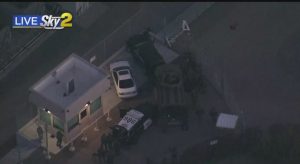 Orange County Fire Authority personnel were dispatched to the scene at 1:58 pm and were staged, waiting to enter the 'hot zone' until the suspect was apprehended by authorities. San Clemente's Engine 60, CARE Ambulance 9760, and OCFA's Battalion chief 6 were dispatched and staged on scene and worked with OCSD personnel to safely defuse the situation.
Deputies then entered a dangerous standoff with the suspect, known to have firearms in the vehicle. Air support was brought in by OCSD and Huntington Beach Police Department, according to flight radar provided by Flightradar24.com.
Many patrol units were dispatched from OCSD and CHP to assist, with the OCSD SWAT team being called in, along with crisis negotiators. "As I was driving up to Irvine, when I got to around Mission Viejo, all of a sudden I saw two police cars escorting SWAT vehicles," junior Zane Pert said. "They were joined by unmarked sprinter vans with blue and red lights, headed towards San Clemente."
Upon the arrival of the SWAT team, patrol units were relieved of command, and OCSD SWAT took control of the scene. They worked in conjunction with the patrol units to try and safely remove the suspect from the vehicle.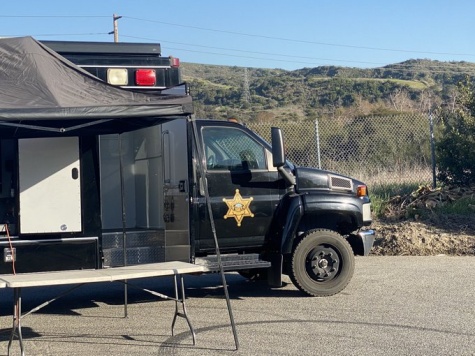 After a five-hour-long stand-off, deputies from the SWAT team deployed chemical agents into the SUV, forcing the suspect to come out. He was detained by deputies and checked out by the OCFA personnel on scene. He was cleared by paramedics and was "booked into jail for multiple criminal violations," OCSD PIOs tweeted.
At no point was the public in any danger, but OCSD officials urged residents to keep their distance from the area, as the suspect's intentions were unknown.
No one was injured during this incident, and we thank the men and women who risk their lives every day to keep us safe.