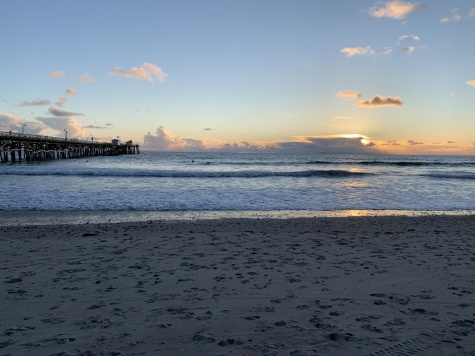 Jack Harris | Writer
March 11, 2020
San Clemente is known for its numerous prestigious surf destinations, from Lowers to Cottons to T-street. But, what many people do not know is that this surfing town also holds many beginner surfing spots for people in town or tourists looking to learn how to surf. The students of San Clemente have voted, and determined the San Clemente pier to be the best beginner surf spot here in town. 
"I like to come here if I am just messing around with my friends," senior Xavier Hassard-Johnson said. "The pier has a great vibe and anybody can surf here."
Regardless of being a beginner surfer, the San Clemente pier is a great place to catch some really fun waves to learn and improve your surfing abilities.