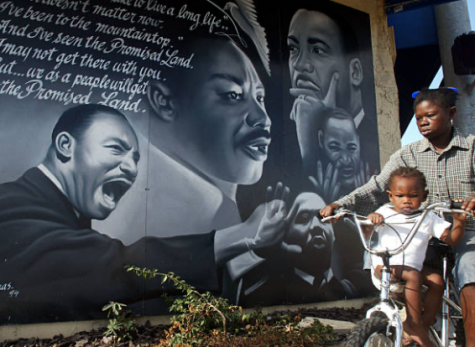 Amy Parr | Head Editor
February 7, 2021
Black History Month, a month dedicated to honoring Black achievements, has its origins way back in with 1915 with Carter G. Woodson, who was born to former slaves in Virginia in 1875. A Harvard graduate, Woodson is recognized for founding the Association for the Study of Negro Life and History, an organization dedicated to studying and promoting the accomplishments of Black Americans and others with African roots. Eleven years later, Woodson established Negro History Week, which developed into Black History Month in 1976. 
For nearly fifty years, February has been designated as a month for honoring and celebrating the achievements of African Americans in the United States, but is also celebrated in Ireland, the United Kingdom, Canada, and the Netherlands. Woodson chose February for this celebration to commemorate the birthdays of two notable figures in Black History, the first of whom is Frederick Douglas. Douglas, known for leading the abolitionist movement, was never completely certain as to when he was born, but he celebrated on February 14th. The other figure who inspired the designation of February as Black History Month is Abraham Lincoln, who issued the Emancipation Proclamation of 1863. Woodson thought it fitting for the celebration of Black culture to coincide with the births of these monumental figures.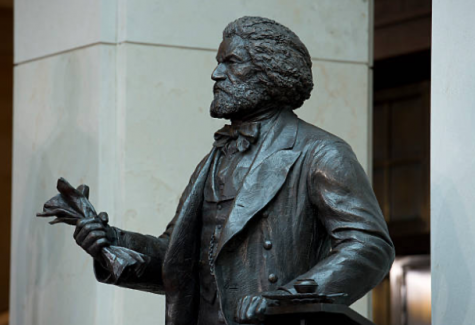 There is no definite way to celebrate Black History Month. It is a time for learning, reflection, appreciation, and remembrance. One way that people have found to be effective is the Pasadena Black History Month Parade, which features a variety of performers and entertainers all united to celebrate Black history and culture. Unfortunately, there was no parade this year due to Covid-19, but people have found other ways to celebrate.
Here at SCHS, members of the Black Student Union have read out quotes on the daily announcements in order to spread awareness and inspire students to participate in Black History Month. 
"My favorite quote that I will read this month is 'You can jail a revolutionary, but you can't jail the revolution,' by Fred Hampton, who was a chairman of the Illinois chapter of the Black Panther Party," co-president of the Black Student Union Tom Michailidis said. "This quote is significant to me because with all the Black Lives Matter protests in the summer of 2020, it's clear that these protesters won't go anywhere without change. There were protests across the country, and worldwide for Black Lives Matter. Many people have been jailed because of the protests, but the objective behind the movement hasn't changed and is growing stronger."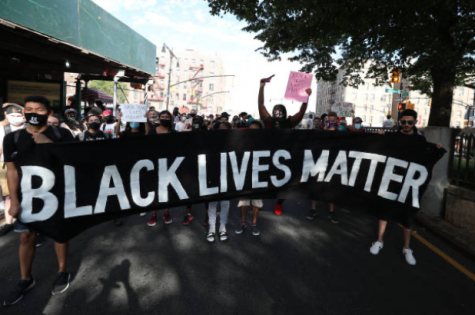 The recent outrage in Summer 2020 highlighted issues that have existed for centuries but have been cast in the shadows for the majority of  our history. "After the BLM protests and George Floyd's murder, I hope that more people will think of achievements in the Black community and the challenges Black people go through on a daily basis," Michailidis said. 
It's clear that even though these topics may make us feel uncomfortable, it's important to bring light to these pressing issues in order to work towards a better future. No one is exempt from learning and growing more. Just over a year ago, an incident involving racial slurs used by SCHS students has awakened many locals to the injustices that occur right here at home. 
"If I made a basketball shot, I made it because I was Black," junior Sawyer Marquez said, when asked about any racially charged discrimination he might have experienced at SCHS. It's these kinds of micro aggressions that Black people must endure everyday that make Black History Month all the more important in recognizing their value and talent, as well as acknowledging the additional obstacles they must face in order to thrive during such a divided era in our country's history. 
"Unfortunately, there's always the possibility that this month could lead to more division between American citizens that support BLM and the people that view BLM as a terrorist organization," Michailidis said. "I hope this won't happen and that American citizens can unite and push for progressive change."
Given the recent change in administrations in our country, this optimism for the future of Black America is far more realistic than it was under our previous president, who referred to himself as the "least racist person that you've ever encountered," despite this timeline detailing several incidents throughout his life that would suggest otherwise. Hopefully our current president will learn from his successors mistakes and do better, leading our country towards a brighter future. 
As Franklin Thomas once said, "One day our descendants will think it incredible that we paid so much attention to things like the amount of melanin in our skin or the shape of our eyes or our gender instead of the unique identities of each of us as complex human beings." The people listed below embody this quote, and are just a few  examples of the accomplishments made by Black people this last year: 
Lizzo was the most nominated artist at the Grammy's last year, winning three of the eight she was nominated for.

SWEARING IN: Kamala Harris breaks the centuries long line of white male Vice Presidents. Rob Carr / Getty Images

Raphael Warnock was elected to represent Georgia in the Senate, the first Black senator to represent a former Confederate state. 

Vice President Kamala Harris made history when she became the first African American and woman to hold her position in the United States.

Janet Mock was the 2020 recipient of the Stephen F. Kolzak Award, championing representation both both the Black and transgender communities in the series "Prose," which she wrote, directed, and produced. 

Charles Q. Brown Jr. was appointed as military Chief of Staff, the first African American to command a branch of the Armed Forces.

BELOVED BY ALL: Zendaya's win inspired young Black women across the country. Photo taken from @zendaya on Instagram

Lena Waithe won a Primetime Emmy for Outstanding Writing in a Comedy Series, the first Black woman to do so. 

Tarana Burke, founder of the #MeToo movement, won the Gleitsman Citizen Activist Award for her continual work in the fight against sexual assault. 

Zendaya made history when she became the youngest woman ever to win an Emmy for Best Lead Actress in a Drama for her role in

Euphoria.

Happy Black History Month!