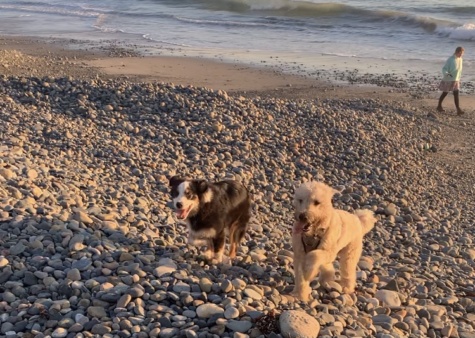 Amy Parr | Head Editor
February 13, 2022
San Clemente is full of places to take our beloved pets, and each one has its pros and cons. The Flagpole Hike is great exercise and the beach trail is always visually stimulating, but they both require dogs to be leashed.
Trail Six, on the other hand, is the perfect place to bring your dog because they can be off-leash and roam around at their own pace.
"I love bringing my dog to Trail Six because she gets to have complete freedom, which is hard to come by," senior Teresa Yubeta said. "My dog loves to sniff around and explore the beach because it's such a different environment for her, since most beaches in San Clemente don't allow dogs. It's also a great spot to bring a beach chair and food to watch the sunset, so it has something for both you and your dog."
When looking for a place to spend time with your dog, Trail Six is hard to beat. Anyone looking for beautiful scenery that both themselves and their dog can enjoy should look no further. Trail Six can be found on Old Pacific Highway and is the farthest trail south.